ESTRO annual meeting goes virtual
Join us online for the Annual Meeting of the European Society of Radiology and Oncology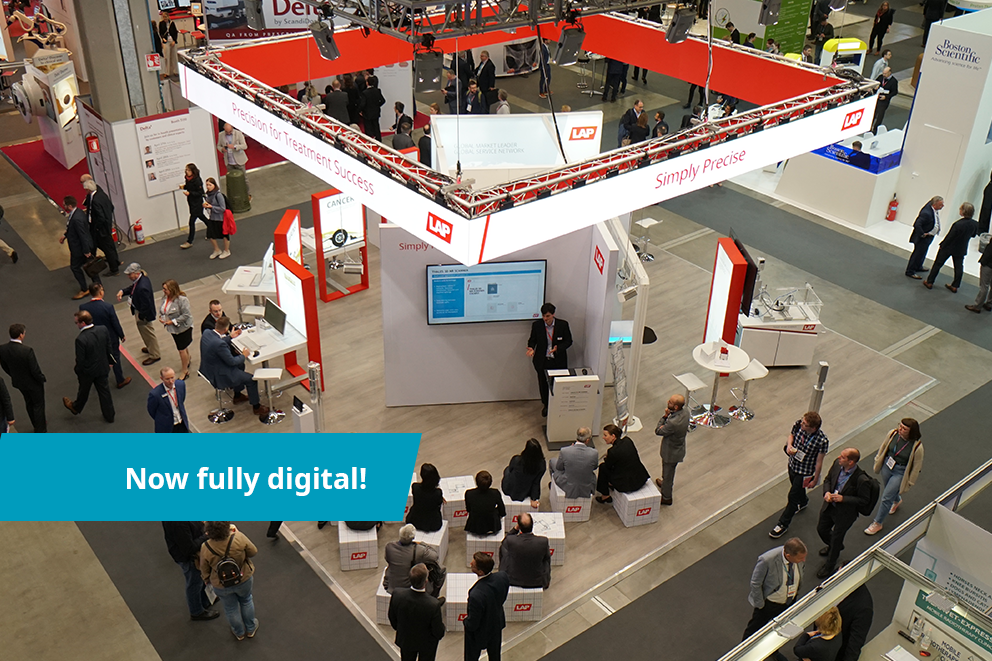 After careful consideration ESTRO decided to reimagine the annual meeting, offering a fully digital experience. While the scientific congress will take place from 28 November – 1 December 2020 the industry exhibition will be available one week prior, starting on the 23rd of November. Given the busy annual meeting schedule we encourage attendees to drop by our virtual booth during the week and discover the latest developments and engage with our experts.
Here is what we prepared for you:
Commissioning and QA workflows of MR-Linac with the THALES 3D MR SCANNER
Find out what's new with the THALES 3D MR SCANNER and get some insights on how to commission and use THALES 3D MR SCANNER for QA routines.
Using RadCalc in a remote environment
Our product specialist for RadCalc, Tamas Medovarszki takes you on an existing journey into the possibilities of RadCalc and how it can help to maximize QA accuracy in these challenging times.

Cost-efficient dosimetric end-to-end test with one modular phantom
Get to know Easy Cube, our multi-modular phantom in water-equivalent RW3 material for quality assurance in radiation therapy.

How lasers can be integrated in your workflow (in RT) – Advantages of patient marking with lasers
Don't miss this presentation that will not only answer the question if lasers can make the difference in patient alignment but also how they are optimally integrated into the RT workflow.
Our experts are ready to answer any questions you might have during and after the presentations. We are looking forward to meet you on our booth.

See you at virtual ESTRO!

For more information about the ESTRO annual meeting visit the official ESTRO Website.
Annette Schindler
Marketing Manager
LAP GmbH Laser Applikationen
Zeppelinstraße 23
Lüneburg
Germany