LAP receives the 10th Lower Saxony Foreign Trade Award
Award for excellent export performance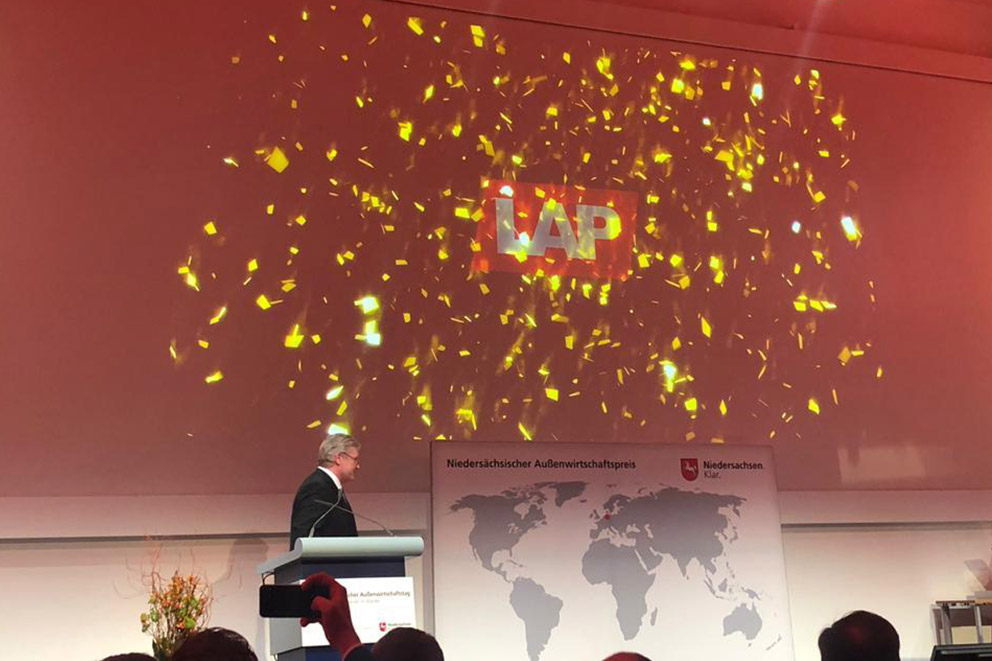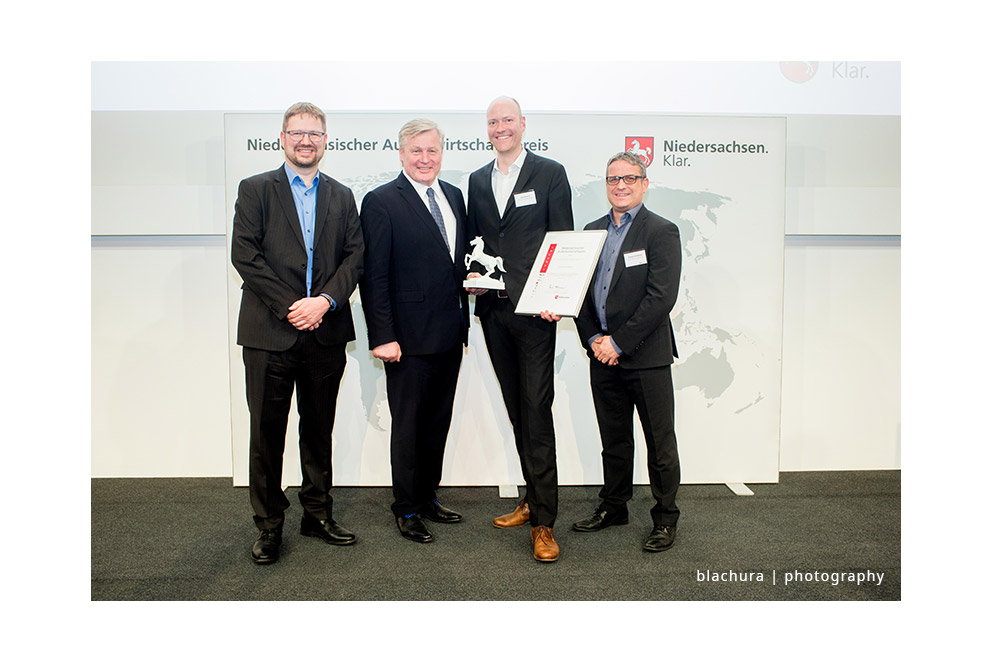 On April 3, the 10th Lower Saxony Foreign Trade Prize was awarded at the Hannover Messe (Hanover Fair). This prize is awarded to medium-sized companies which clearly stand out due to their success in international trade. LAP convinced the jury and accepted the award, handed over by the Minister of Economic Affairs Dr. Bernd Althusmann, with pleasure.

Digitization and internationalization are two of the topics that concern companies during this time. The award of the Foreign Trade Prize focuses on small and medium-sized enterprises (SMEs), which can serve as a positive example. LAP produces exclusively in Germany, but has had a strong international orientation for many years. The export quota is correspondingly high, at a good 80%.

"LAP's foreign subsidiaries in the USA, China, Russia and Singapore are an integral part of our foreign success and international activities," says Jens Gauthier, Managing Director of LAP. At the beginning of the year, LAP acquired a software company from the USA in order to seize new opportunities and chances for growth. LAP's sustainable investment and export strategy will significantly promote Lower Saxony as a business location.

A total of five nominated companies from the SME category were presented with portrait videos at the awards ceremony at the Hannover Messe. These can be found on the official website of the state of Lower Saxony.
Jennifer Stommel
Marketing Manager
LAP GmbH Laser Applikationen
Zeppelinstr. 23
21337 Lueneburg