LAP Webinar - How lasers make the difference in MRI in RT
Join us on Thursday, July 30, 2020 at 9 am (CEST). Register now for the free webinar at Physics World website!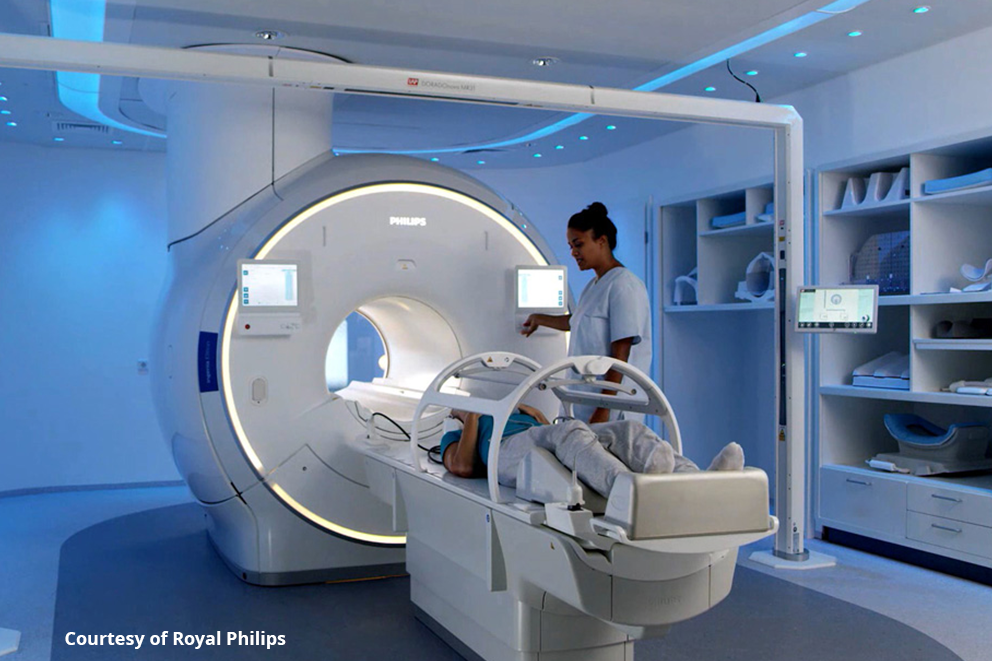 MR technology has a high value in radiation therapy. Over the last 20 years there have been enourmous innovations and improvements. MR-only workflows and the invention of MR-guided linacs brought new perspectives into radiation therapy. Are lasers still important for the alignment of patients on MRI? What kind of different workflows are currently practised in RT?
In a 60 minutes webinar we would like to give some insights about workflows in MR and consider the relevance of lasers for patient alignment. Our presenters will also give an overview on different solutions for MRI and MR-Linac.
Join our webinar hosted by Physics World and register now!
Date & Time
July 30, 2020, 9 am CEST
Our presenters
Raphael Schmidt is responsible for the product management of laser systems for CT and MRI from LAP. During his studies at the Karlsruhe Institute of Technology (KIT) he gained broad experience in different workflows in radiation therapy while analyzing them.
Michal Uhr is the responsible product manager for the APOLLO, APOLLO MR3T and ASTOR room lasers from LAP. Before switching to product management, Michael gained extensive experience in LAP service over many years at customer sites worldwide.