LAP will be exhibiting at JEC 2020 from May 12th to 14th in Paris!
The JEC World 2020 in Paris is postponed to May 12th to 14th. LAP will be exhibiting at one of the most important events for the composite industry. At our booth (hall 5 / booth F5) we will demonstrate how laser projection systems increase process reliability and flexibility while decreasing throughput times in composite layup processes. We look forward to your visit!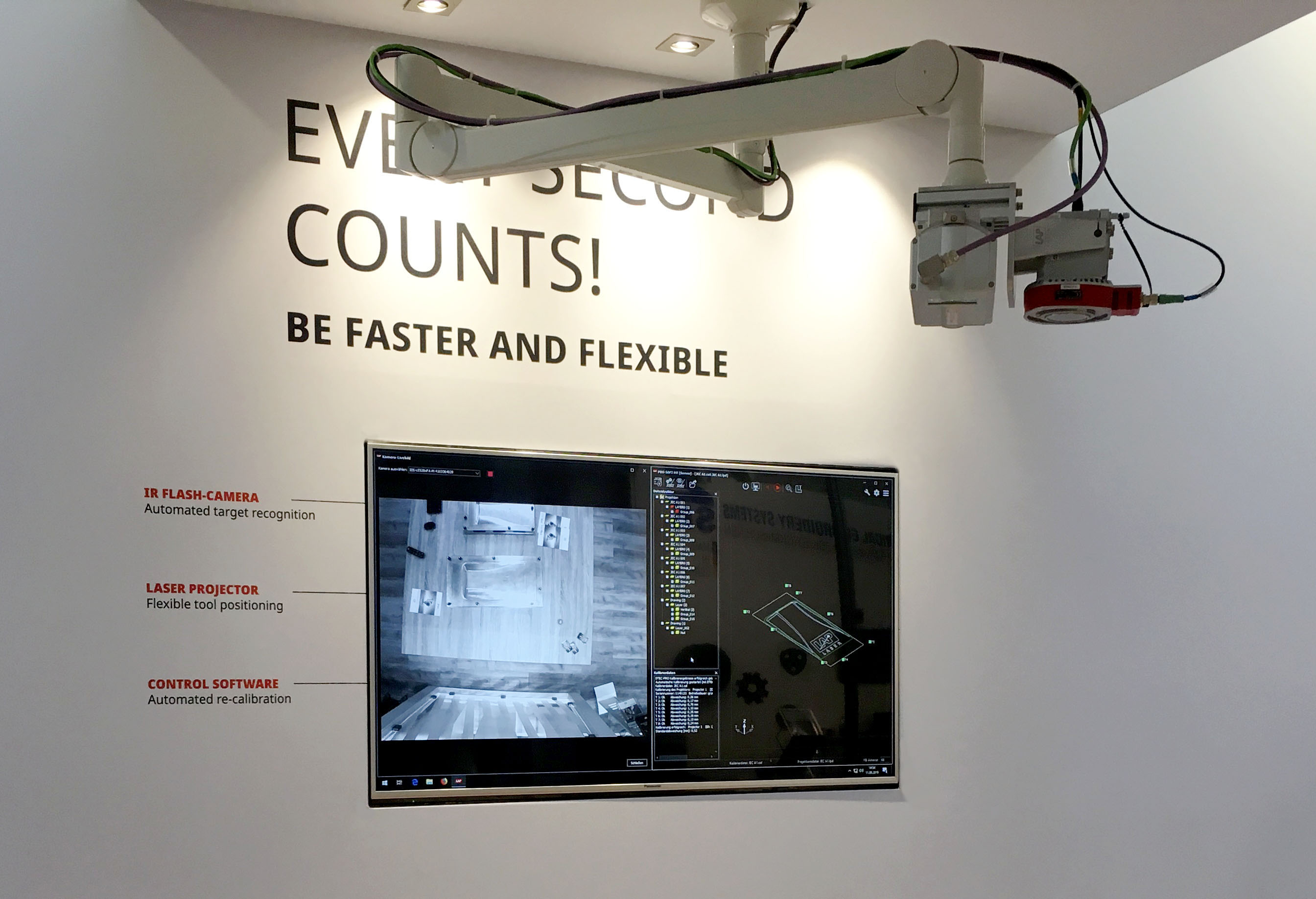 Composite manufacturing centers that process different kinds of layup jobs need laser projection systems that quickly and reliably adapt to tool changes. This is exactly where laser projection systems from LAP come in. At JEC World, LAP will show how automatic calibration processes significantly reduce processing times when many different tools need to be handled in manufacturing cells.
The highlights at a glance
Automatic calibration with DTEC-PRO
The DTEC-PRO camera system achieves automatic calibration within seconds. Administrators no longer need to execute manual basic calibration on each individual tool. This offers the crucial advantage of processing more tools in less time, which significantly shortens lead times.

Immediate adjustment of the laser projection with CAD-PRO
The CAD-PRO laser projector immediately adjusts the laser projection to the current tool position regardless of whether the tool or projector are moved. The system's modularity is ideal for supporting flexible manufacturing concepts. Thanks to a number of mounting options, the laser system can be configured to best fit customer-specific needs.

User-friendly workflow control with PRO-SOFT
Opening and assigning calibration files, executing calibration, checking position, and projecting – PRO-SOFT's advanced software features offer control of the entire workflow with just a few clicks of the mouse.
Live demo at LAP booth F5: calibrate, project, start production!
LAP demonstrates how easily and user-friendly operators can load and run calibration files via QR code. As soon as a workpiece is placed in the detection range of the DTEC-PRO camera system, the camera scans the QR code linked to files such as the associated order documentation. Upon the user's confirmation, the calibration file assigned to the tool is then opened and the calibration automatically started. This saves the user time by eliminating the need to manually open the file on the computer. And because the file is unambiguously assigned to the project, it also increases process reliability.
Dunja Kandel
Marketing Manager
LAP GmbH Laser Applikationen
Zeppelinstr. 23
21337 Lueneburg