Speed up, cost down - Boost wood prefab homes production with laser projection
Join our webinar on April 27 and learn how to shorten manufacturing cycles and improve production quality.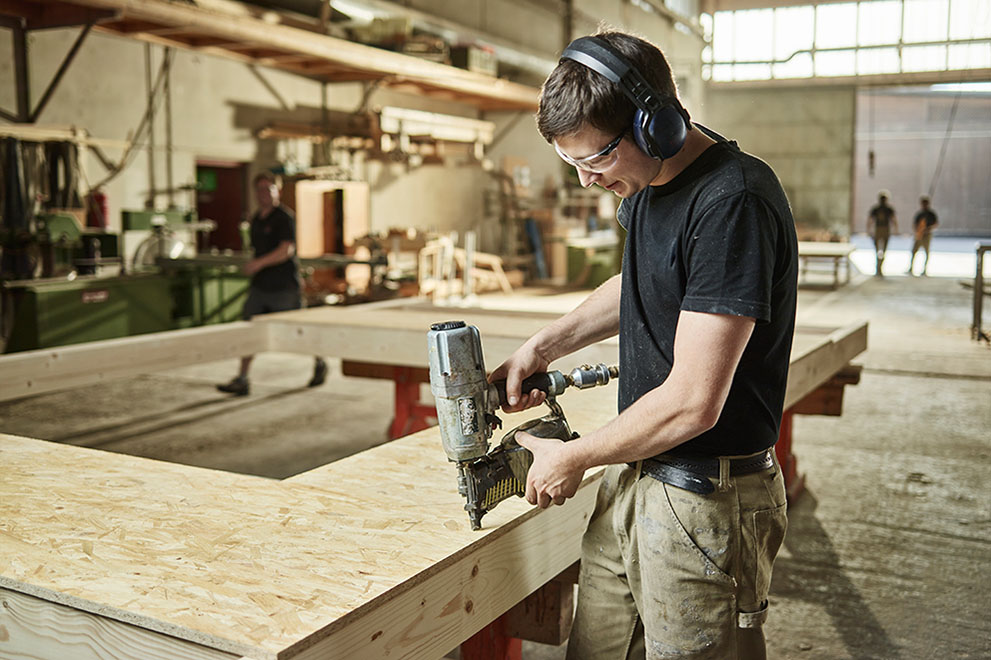 In the production of manufactured (mobile) and modular homes, efficient and reliable processes are crucial to turn out top-quality prefabricated wood elements. At the same time, the prefabricated home manufacturing industry is to keep production costs low. LAP will show how laser projection systems help speed up manufacture and assembly of timber houses while improving the quality of your products. Learn from reference customers how to use laser projection to shorten manufacturing cycles from the CAD data to the turnkey house and how to achieve ROI in a short period of time.
Dates and registration

April 27, 9:30 a.m. CEST
Register here
The webinar will be held in German.
April 27, 4:00 p.m. CEST/10:00 a.m. EDT
Register here
The webinar will be held in English.
Unable to attend the live webinar? Please register anyway. The webinar will be recorded and available to view at your convenience. Attendance is free of charge.
Key topics
Use CAD-PRO laser projectors for any markings on floor, wall and roof elements.
Visualize cut-outs for windows and doors as well as built-in components.
Reduce error rate down to zero by omitting manual measurements.
Optimize workflows with our easy-to-use PRO-SOFT software.
Achieve fast ROI trough reduced production costs.
The presenters
Ben Van Nevel is sales managers for CAD-PRO laser projection systems in the North American market at LAP. Max Mandt-Merck is responsible for sales in the EMEA region. Both presenters are experts for laser projection applications in the wood industries.
Follow us also on LinkedIn LAP Laser Projection!
Dunja Kandel
Marketing Manager
LAP GmbH Laser Applikationen
Zeppelinstr. 23
21337 Lueneburg