AAPM
Join us for the Annual Meeting of the American Association of Physicists in Medicine at our booth no. 1106 at Henry B. Gonzalez Convention Center.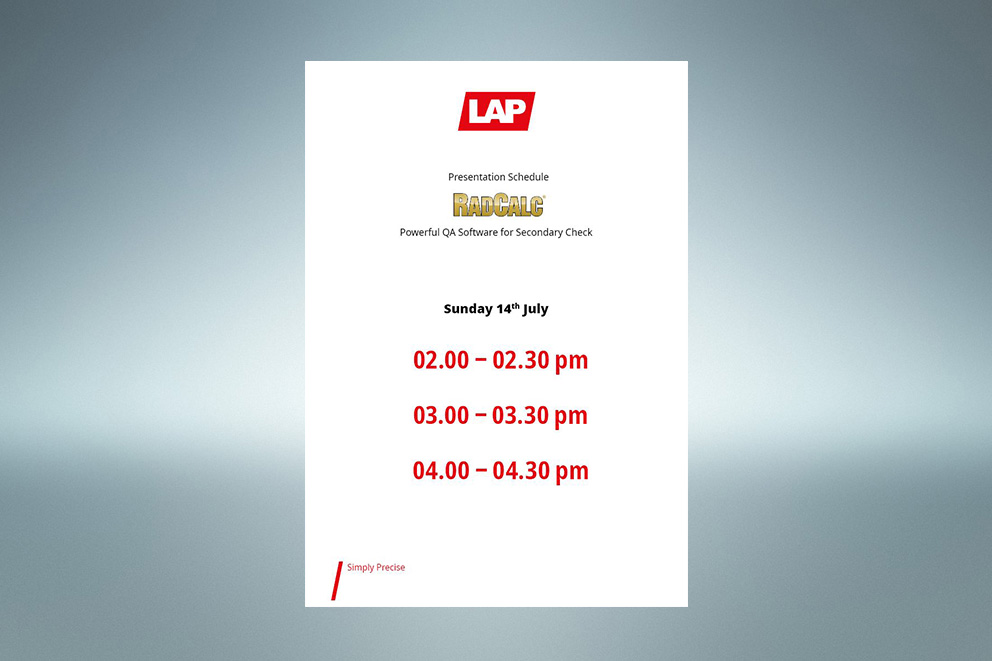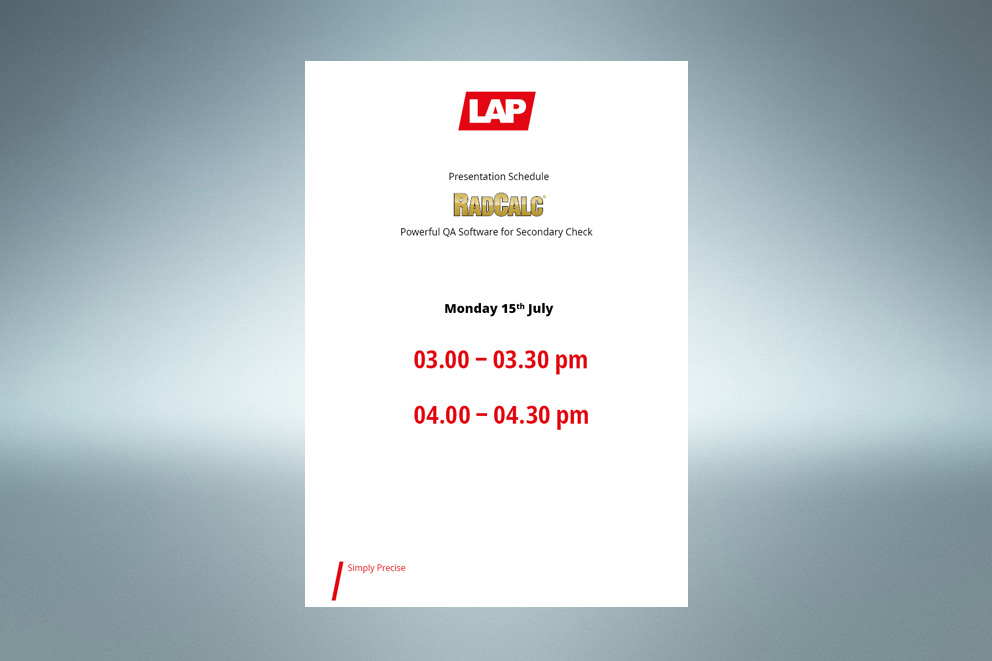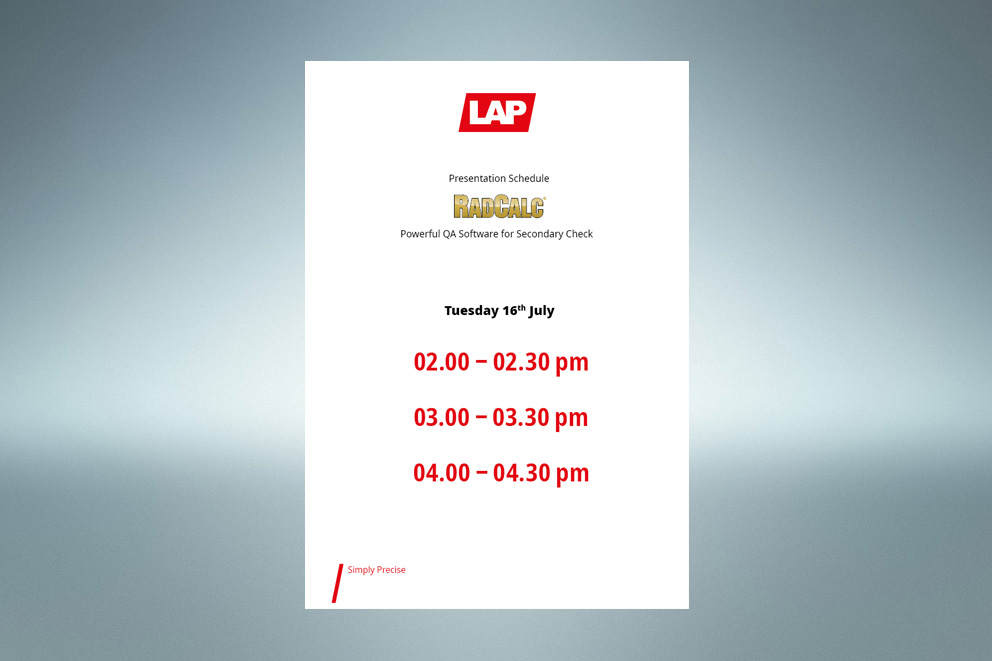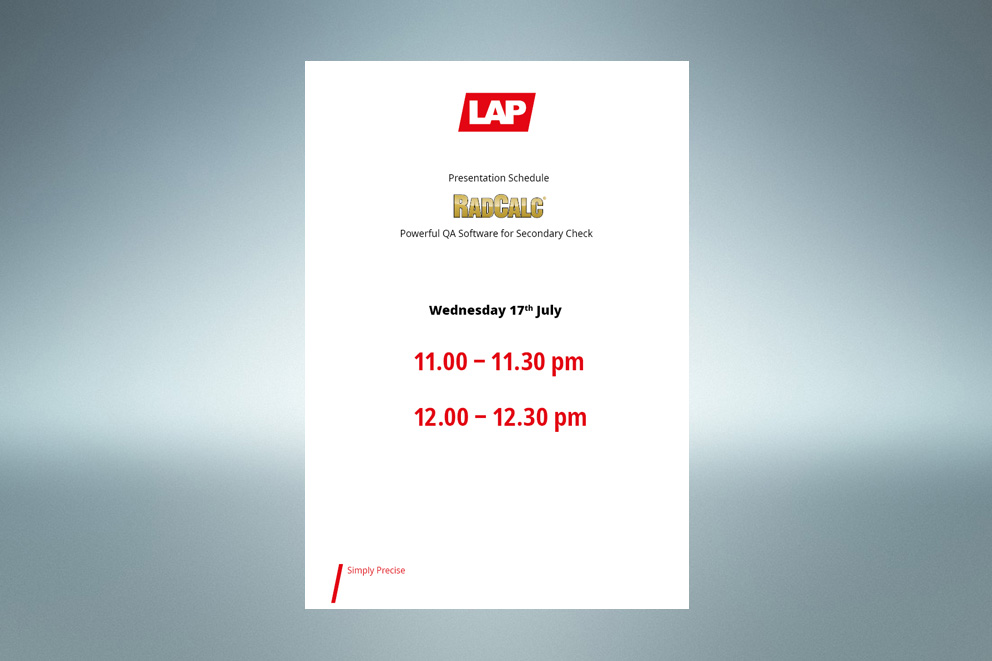 14.07.2019 - 18.07.2019
San Antonio, TX, USA
One of the primary goals of AAPM is the identification and implementation of improvements in patient safety for the medical use of radiation in imaging and radiation therapy.
Meet our team and learn more about our QA and laser portfolio. Our team is pleased to give you a live demo on RadCalc QA software at AAPM.
Find the MR-conditional water phantom THALES 3D MR SCANNER (commercially not available) at our booth and chat with us about latest developments in the field of MR topic.
We invite you to join our presentations on RadCalc QA software (see schedule above).
The industry exhibition takes place from 14 – 17 of July. For more information about AAPM annual meeting visit https://w3.aapm.org/meetings/2019AM/