CAD-PRO laser projectors
True to scale laser projection of outlines, templates or patterns based on CAD data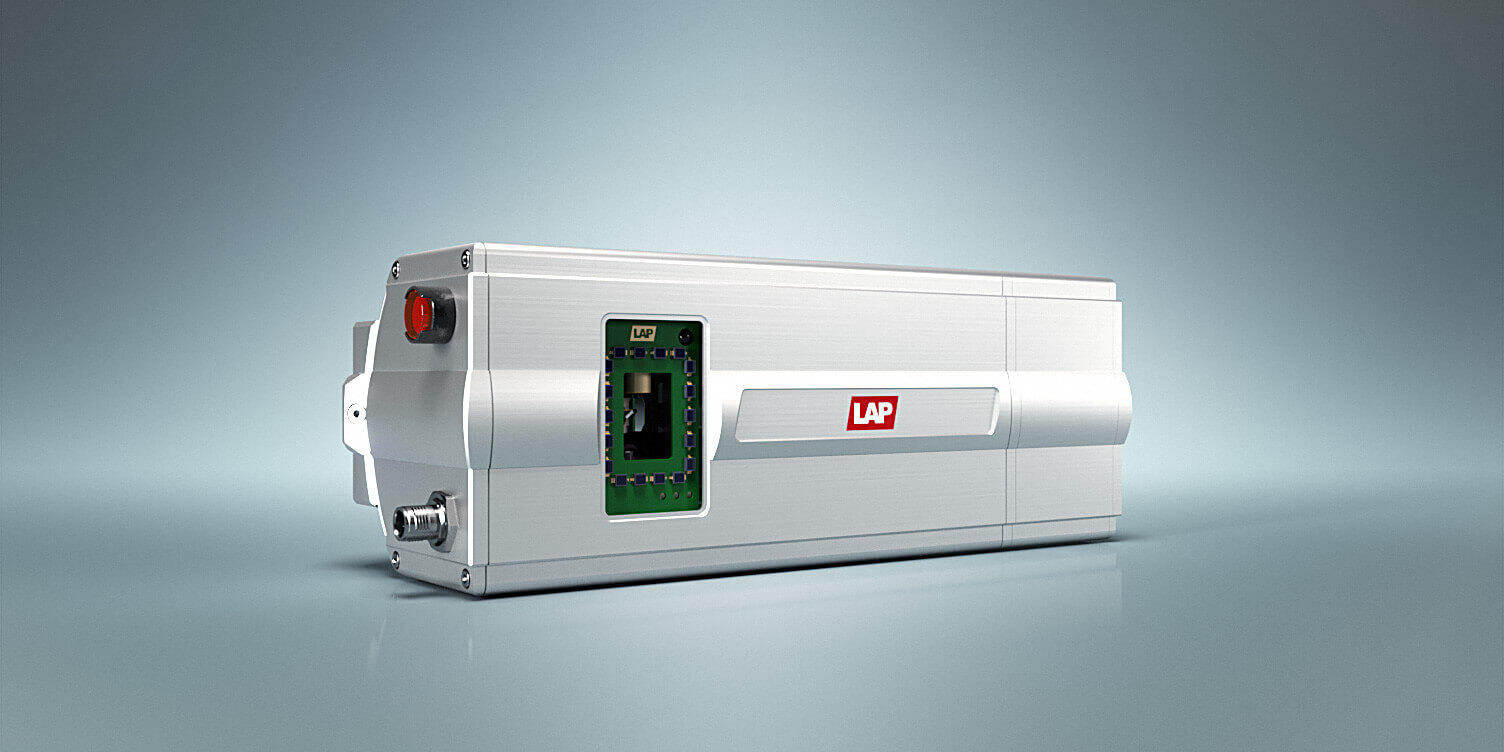 CAD-PRO, the laser template projector for industry and small businesses
In a projection system, CAD-PRO laser projectors generate the visible lines on the surface of objects or tools. For providing data you may use the PRO-SOFT projection software or access via API. The system is controlled and handled by a PC and remote controls and/or tablet-PCs. Installation is done according to customer's needs, including mechanical and electrical components like ceiling supports, jigs, control cabinet, distribution boxes, cables ...
systems in use
projection colors
laser power classes
hours of service life
Functional principle, scalability, calibration and operation explained
How does laser projection work?
CAD-PRO laser projectors contain one or two laser sources, some mirrors and prisms, two galvanometers with axes perpendicular to each other, a cooling system and the mechanics and electronics to house and handle all this.
Each laser source produces a laser spot, that is focused and directed to the first galvanometer mirror. The oscillating direction of the galvanometer defines the first axis of the projection area. If you use one laser source only - either red or green - you get the respective color. If you superimpose both beams you get a yellow spot.
Close to the first mirror the laser spot hits the second, slightly larger mirror. It adds the second axis to the movement of the spot by deviating it in the perpendicular direction to the first galvanometer.
If you move the spot along a series of defined positions in a line or curve, you can see an outline. The movement of the laser spot just has to be fast enough to produce an image that the human eye perceives as a line or curve. This means around 25 cycles per second, depending on ambient illumination.
As the laser beam can't stop or end in mid-air, you need a surface to watch the projection. If this surface doesn't have the exact shape or position that is given in the CAD data, the projection can be 100 percent precise but will still be at the wrong position. Exact calibration, reliable CAD data and surfaces or tools that exactly match the CAD data are the fundament of each projection task for this laser pattern projector.
CAD-PRO
| Laser type, wavelength | Projection colors | Laser power | Laser class |
| --- | --- | --- | --- |
| diode, 640 nm | red | 5 mW | 2M |
| diode, 640 nm | red | 10 mW | 3B |
| diode, 520 nm | green | 5 mW | 2M |
| diode, 520 nm | green | 10 mW | 3B |
| diode, 520 nm | green | 30 mW | 3B |
| 2 diodes, 640 nm and 520 nm | red, green, yellow | 5 mW | 2M |
| 2 diodes, 640 nm and 520 nm | red, green, yellow | 10 mW | 3B |
CAD-PRO HP (high precision)
| Laser type, wavelength | Projection colors | Laser power | Laser class |
| --- | --- | --- | --- |
| diode, 640 nm | red | 5 mW | 2M |
| diode, 640 nm | red | 10 mW | 3B |
| diode, 520 nm | green | 5 mW | 2M |
| diode, 520 nm | green | 10 mW | 3B |
| diode, 520 nm | green | 30 mW | 3B |
| 2 diodes, 640 nm and 520 nm | red, green, yellow | 5 mW | 2M |
| 2 diodes, 640 nm and 520 nm | red, green, yellow | 10 mW | 3B |
CAD-PRO compact
| Laser type, wavelength | Projection colors | Laser power | Laser class |
| --- | --- | --- | --- |
| diode, 520 nm | green | 5 mW | 2M |
CAD-PRO, CAD-PRO HP and CAD-PRO compact
| | | | | | | | | |
| --- | --- | --- | --- | --- | --- | --- | --- | --- |
| | CAD-PRO, CAD-PRO HP | CAD-PRO compact | | | | | | |
| Repeatability */** | ± 0.025 mm/m | ± 0.025 mm/m | | | | | | |
| Beam width * | 0.5 mm FWHM | 0.5 mm FWHM | | | | | | |
| Max. projection angle | 80° | 80° | | | | | | |
| Enclosure rating | IP54 | IP65 and IP67 | | | | | | |
| Ambient conditions | 0 ... 45°C, 35 ... 85% rel. humidity, non-condensing | 0 ... 40°C, 35 ... 85% rel. humidity, non-condensing | | | | | | |
| Power supply | 24 VDC, 1.5 ... 3 A | 24 VDC, 1.5 ... 3 A | | | | | | |
| Connection | RS485, Ethernet by interface | RS485, Ethernet by interface | | | | | | |
| Dimensions [L×W×H] | 300×110×110 mm | 240×110×110 mm | | | | | | |
| Weight | approx. 3 kg | approx. 2.8 kg | | | | | | |