XtrAlign HU lasers
Green or red line lasers with special optics for low mounting position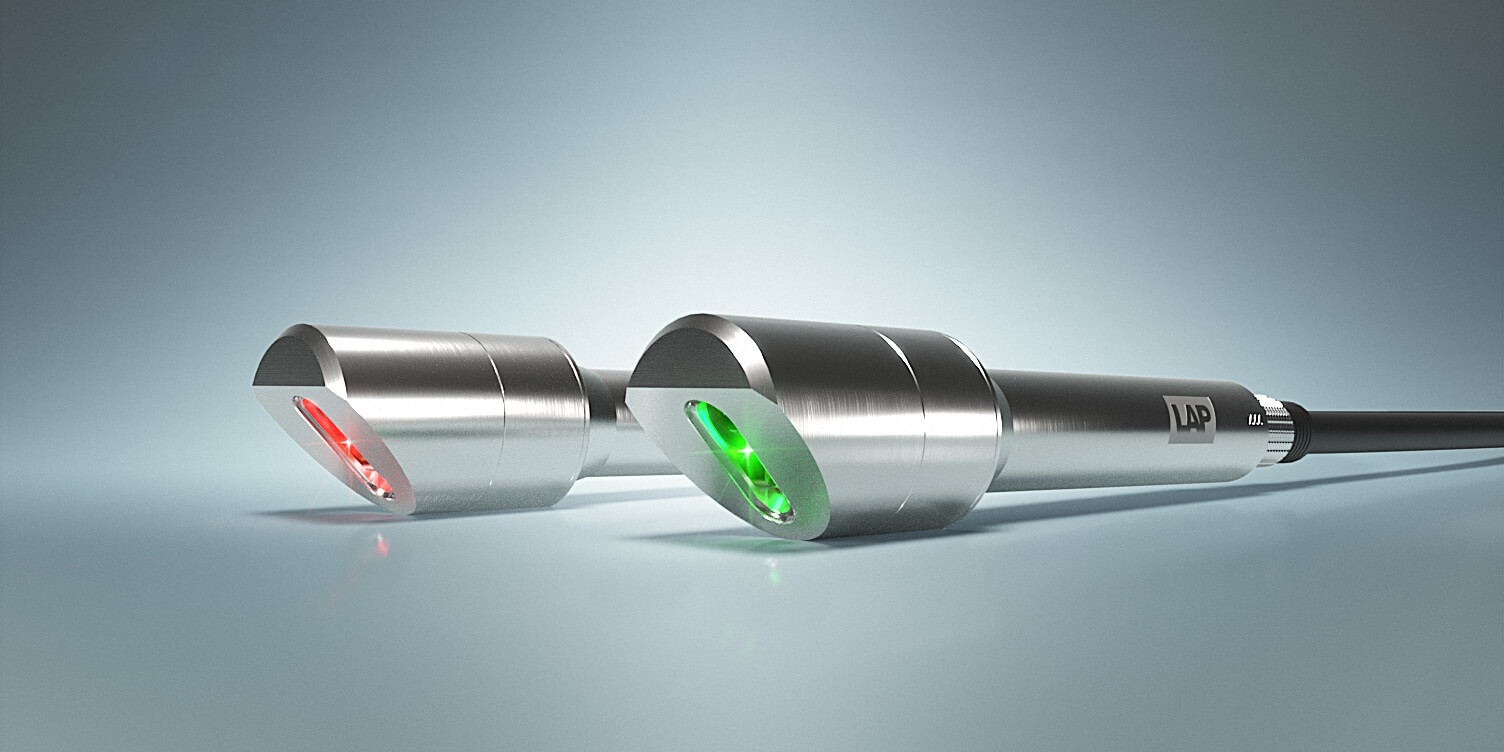 Industrial line lasers with asymmetric optics
XtrAlign HU series lasers are designed for projecting lines from one side of the projection surface, also from very low mounting positions. Special optics generate a laser line that starts direcly below the housing with a constant brightness distribution along the line. HU lasers have a fixed focus and offer all advantages of the XtrAlign family, like the waterproof stainless steel housing and robust electronics. They are available with green or red laser source.
mm/m laser line straightness
enclosure rating
impact resistance
hours of service life
Become acquainted with the lasers of XtrAlign series and their special features.
XtrAlign HU line lasers
| Models | Internal laser power | Line length | Laser class |
| --- | --- | --- | --- |
| LAP 1 HU-52 | 1 mW | up to 1 m | 1 |
| LAP 3 HU-52 | 3 mW | up to 2 m | 1 |
| LAP 5 HU-52 | 5 mW | up to 4 m | 1 |
| LAP 10 HU-52 | 10 mW | up to 6 m | 1 |
| LAP 15 HU-52 | 15 mW | up to 10 m | 1 |
| LAP 30 HU-52 | 30 mW | up to 15 m | 2 |
| LAP 40 HU-52 | 40 mW | up to 20 m | 2 |
| Models | Internal laser power | Line length | Laser class |
| --- | --- | --- | --- |
| LAP 1 HU-63 | 1 mW | up tp 1 m | 1 |
| LAP 3 HU-63 | 3 mW | up tp 2 m | 1 |
| LAP 5 HU-63 | 5 mW | up tp 4 m | 1 |
| LAP 10 HU-63 | 10 mW | up tp 6 m | 1 |
| LAP 15 HU-63 | 15 mW | up tp 10 m | 1 |
| LAP 30 HU-63 | 30 mW | up tp 15 m | 2 |
Laser data
| | |
| --- | --- |
| Laser type | diode |
| Service life (MTTF) | 30,000 hours at 25°C |
| Wavelength | HU-52: 520 nm, HU-63: 638 nm |
| Laser color | HU-52: green, HU-63: red |
| Divergence | 0.5 mrad |
| Internal laser power | HU-52: 1 ... 40 mW, HU-63: 1 ... 30 mW |
Electronics data
| | |
| --- | --- |
| Operating Voltage | 12 ... 30 VDC |
| Power consumption | < 200 mA |
| Connector | M12, 4-core |
Housing data
| | | | | |
| --- | --- | --- | --- | --- |
| Enclosure rating | IP 67 | | | |
| Shock resistance | IK 10 | | | |
| Dimensions | Length 153 mm × ø 30 mm (front) / ø 20 mm (back) | | | |
| Weight | 330 g | | | |
| Ambient conditions | -10 ... +40 °C, 0 ... 90 % rel. humidity (non condensing) | | | |
Application examples for XtrAlign HU lasers