XtrAlign HY lasers
Xtra bright green laser lines, points and crosses, protected by a heavy duty housing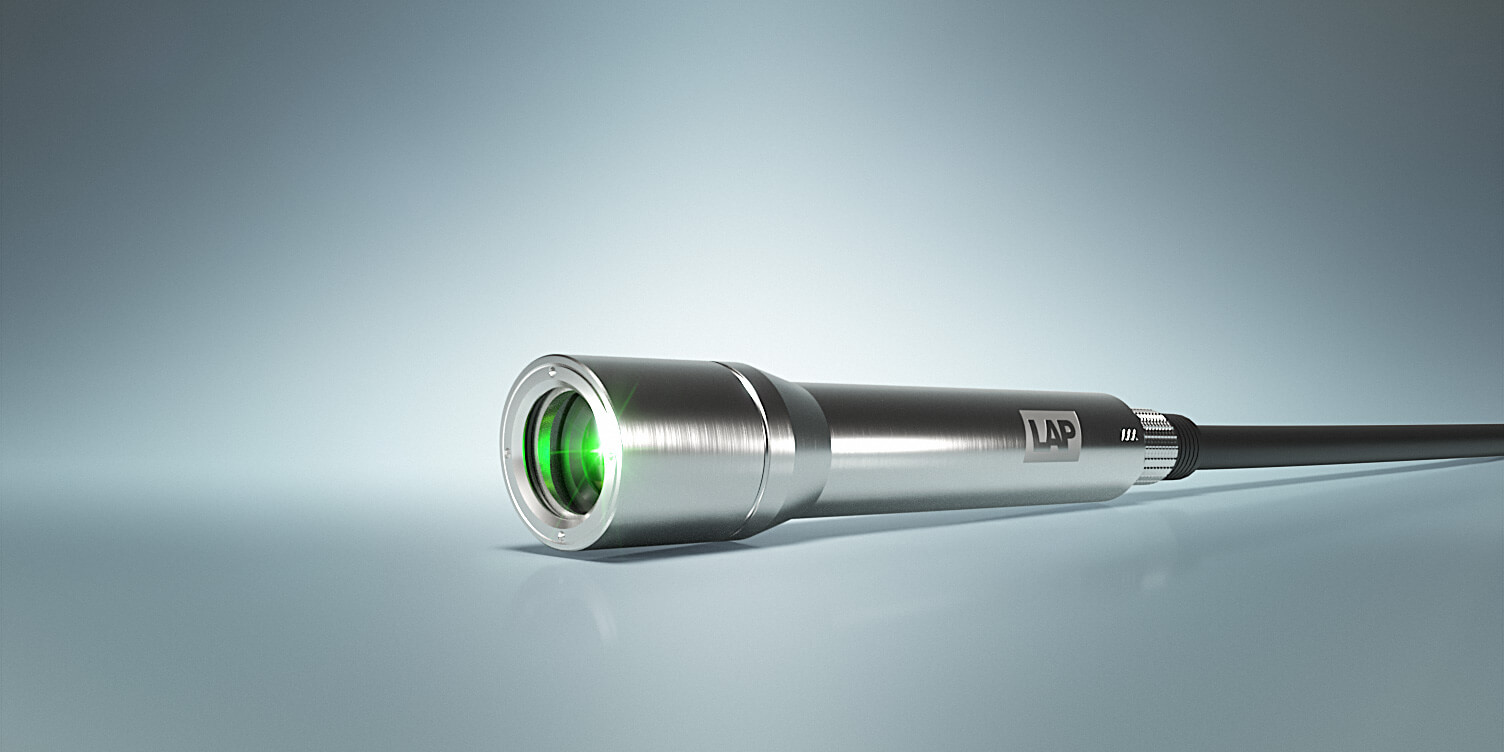 Xtra tough industrial alignment lasers
Diode lasers of XtrAlign HY series are designed to withstand the day to day use in harsh industrial environment. The waterproof stainless steel housing protects laser diode, electronic circuitry and precision optics. The laser diode is galvanically seperated from the power supply, which makes the laser extremely resistant to voltage peaks or current variations.
mm/m laser line straightness
enclosure rating
impact resistance
hours of service life
Become acquainted with the alignment lasers of XtrAlign series and their special features.
XtrAlign HY line lasers
| Models | Laser power | Line length* @80° | Laser class @80° | @40° | @30° | @20° | @10° |
| --- | --- | --- | --- | --- | --- | --- | --- |
| LAP 1 HYL | 1 mW | up to 1 m | 1 | 1 | 1 | 1 | 1 |
| LAP 3 HYL | 3 mW | up to 2 m | 1 | 1 | 2 | 2 | 2 |
| LAP 5 HYL | 5 mW | up to 4 m | 1 | 2 | 2 | 2 | 2 |
| LAP 10 HYL | 10 mW | up to 6 m | 2 | 2 | 2M | 2M | 2M |
| LAP 15 HYL | 15 mW | up to 10 m | 2 | 2M | 2M | 2M | 3R |
| LAP 30 HYL | 30 mW | up to 20 m | 2M | 3R | 3R | 3R | 3R |
| LAP 40 HYL | 40 mW | up to 30 m | 3R | 3R | 3R | 3R | 3R |
XtrAlign HY crosshair lasers
| Models | Laser power | Laser class @62° | Laser class @38° | | | | |
| --- | --- | --- | --- | --- | --- | --- | --- |
| LAP 1 HYX | 1 mW | 1 | 1 | | | | |
| LAP 3 HYX | 3 mW | 1 | 1 | | | | |
| LAP 5 HYX | 5 mW | 2 | 1 | | | | |
| LAP 10 HYX | 10 mW | 2 | 2 | | | | |
| LAP 15 HYX | 15 mW | 2 | 2 | | | | |
| LAP 30 HYX | 30 mW | 2M | 2M | | | | |
| LAP 40 HYX | 40 mW | 2M | 2M | | | | |
XtrAlign HY point lasers
| Models | Laser power | Laser class | | | | | |
| --- | --- | --- | --- | --- | --- | --- | --- |
| LAP 1 HYP | 1 mW | 2 | | | | | |
| LAP 3 HYP | 3 mW | 3R | | | | | |
| LAP 5 HYP | 5 mW | 3R | | | | | |
| LAP 10 HYP | 10 mW | 3B | | | | | |
| LAP 15 HYP | 15 mW | 3B | | | | | |
| LAP 30 HYP | 30 mW | 3B | | | | | |
| LAP 40 HYP | 40 mW | 3B | | | | | |
Laser data
| | | | | | |
| --- | --- | --- | --- | --- | --- |
| Laser type | diode | | | | |
| Wavelength | 520 nm | | | | |
| Laser color | green | | | | |
| Divergence | 0.5 mrad | | | | |
| Laser power | 1 ... 40 mW | | | | |
Electronics data
| | | | | | | |
| --- | --- | --- | --- | --- | --- | --- |
| Operating Voltage DC | 12 ... 30 VDC | | | | | |
| Operating Voltage AC | 15 ... 20 VAC | | | | | |
| Power consumption | < 200 mA | | | | | |
| Connector | M 12, 4-core | | | | | |
Housing data
| | | | | |
| --- | --- | --- | --- | --- |
| Enclosure rating | IP 67 | | | |
| Shock resistance | IK 10 | | | |
| Dimensions | Length 140 mm × ø 25 mm (front) / 20 mm (back) | | | |
| Weight | 220 g | | | |
| Ambient conditions | -10 ... +40 °C, 35 ... 90 % rel. humidity (non condensing) | | | |
Application examples for XtrAlign HY lasers