All-digital BetonTage 2021 – LAP will be there
Meet us online at the precast concrete trade congress and visit our virtual booth. LAP will be showing its CAD-PRO laser projection systems for higher efficiency and quality assurance in production.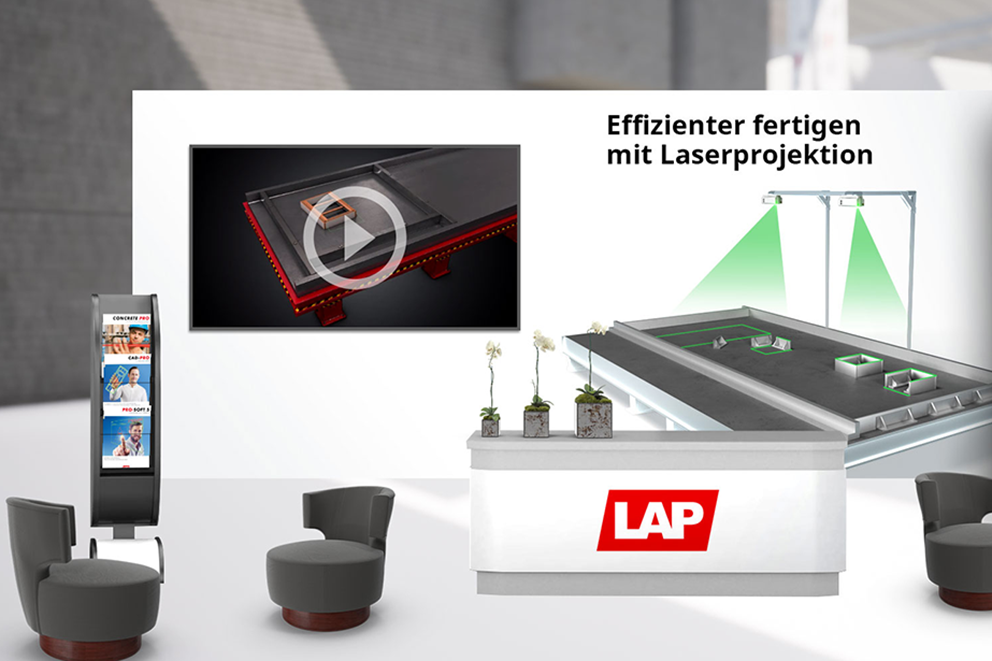 The 65th BetonTage will be held 23-26 February 2021 in a digital space for the first time. Be there live! We look forward to welcoming you to our booth in virtual Exhibit Hall 2. At our booth you'll find out more about laser projection systems for process optimization and quality improvement in concrete precast component production. Take the opportunity to ask us about our CAD-PRO products, and chat live with the LAP sales team.
Attend our presentation at the "Forum Innovation" on Wednesday, 24 February, 11:45 to 12:00. Max Mandt-Merck, Sales Manager at LAP, will explain how you can use laser projection to greatly speed manual processing steps at workstations, and benefit from higher productivity.
You can also look forward to new additions to our laser systems for quality assurance.
See you at BetonTage!

Don't miss our updates: Follow us on LinkedIn LAP Laser Projection!
Dunja Kandel
Marketing Manager
LAP GmbH Laser Applikationen
Zeppelinstr. 23
21337 Lüneburg
Germany