German Design Award for LAP DORADOnova
Laser system LAP DORADOnova won the German Design Award 2017 for Excellent Product Design - Medical in the category Special Mention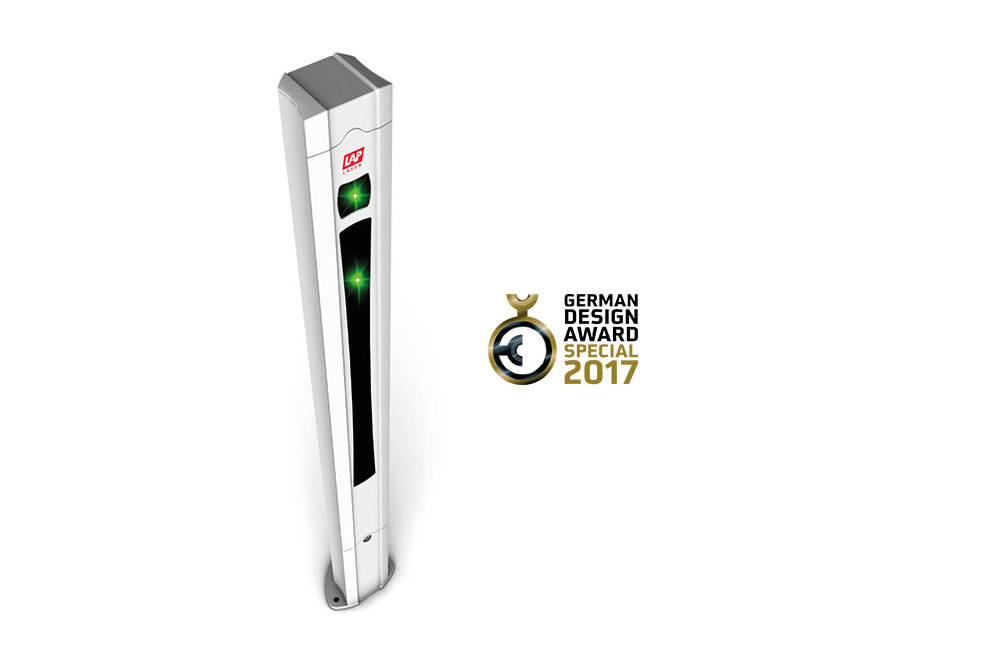 The characteristic features of LAP laser systems are sophisticated technology, quality and design for more than 30 years. This level of excellence has made us the global market leader for patient alignment in radiotherapy.
After successful German Design Award nomination our laser system DORADOnova has been honored with the Special Mention prize for outstanding design by the international jury of The German Design Council. Especially the product design solutions have been appreciated by the jury.
Precise patient marking, accurate planning and exact positioning are key factors for a successful treatment. Patient marking takes place during CT simulation (virtual simulation) and is required for reproducible treatment positioning on the LINAC. DORADOnova laser systems together with the LAP laser control support this crucial and important marking process and conform to the clinical workflow.
DORADOnova laser systems are characterized primarily by highest precision in everyday robustness. Offering various configurations and mounting options the LAP laser systems are perfectly suited to meet any and all room requirements.
The German Design Award is the top international prize of the German Design Council. The goal is to discover, present and honor unique design trends. Therefore, every year, top-quality entries from product and communication design are rewarded, all of which are in their own way ground-breaking in the international design landscape. Launched in 2012, the German Design Award is one of the most well-respected design competitions in the world and is held in high regard well beyond professional circles.
The award ceremony takes place in February 2017 during Ambiente in Frankfurt (Main).
Thomas Armbruster
Marketing Manager
LAP GmbH Laser Applikationen
Zeppelinstr. 23
21337 Lueneburg