Improved wind blade layup process using laser projection
Don't miss the virtual event with TK Chow on April 23 and register today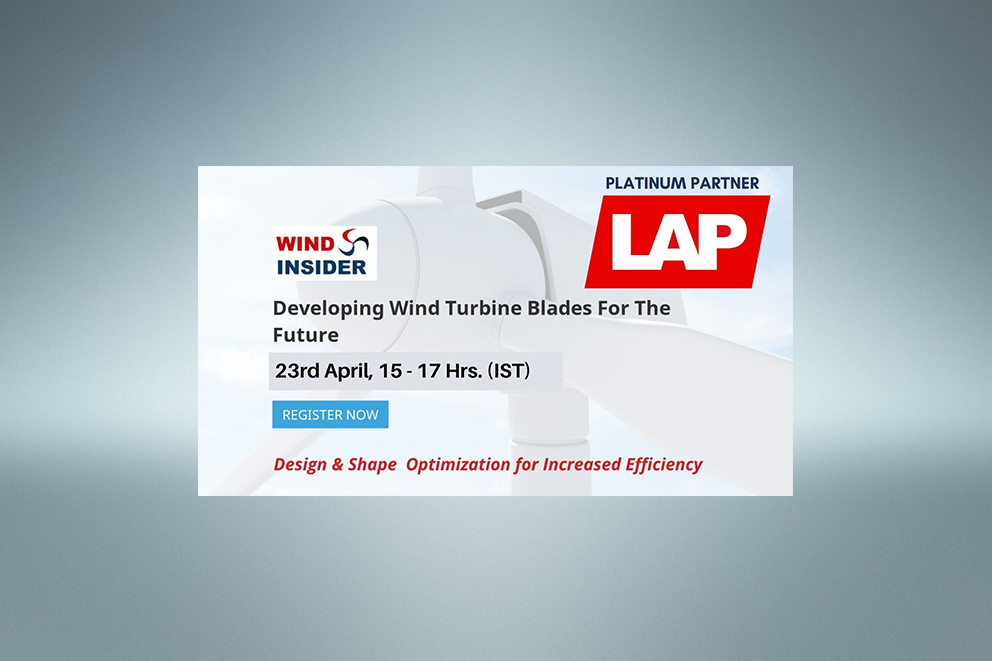 Register for the webinar 'Developing wind turbine blades for the future'. Tze Keong Chow, Regional Sales Director (APAC) at LAP, will consider the relevance of laser projection systems for wind blade layup processes. He will give an overview on how LAP's laser projection system works and how it helps wind turbine manufacturers save time and improve quality, productivity and process repeatability. The two-hour virtual event will offer a forum for questions and answers and will focus on methods, tools and techniques evolved so far to optimize blade design and their impact on project performance and on the overall cost of the project.
Date and registration
April 23, 2021, 10.30 a.m. CEST/ 3:00 p.m. IST
Register here

Follow us also on LinkedIn LAP Laser Projection!