LAP Laser Projectors optimize Carbon Fins Production
LAP CAD-PRO projection system optimizes lay-up tasks for alchemy, a Greece based manufacturer of freediving and spearfishing equipment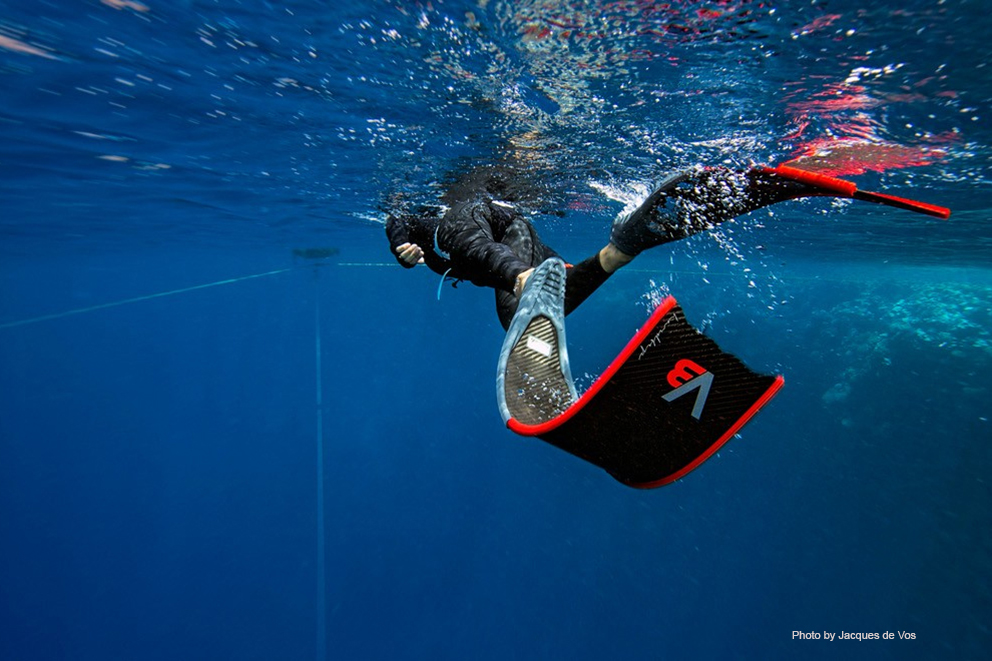 The Greek company alchemy is a worldwide leader in manufacturing high-tech carbon freediving and spearfishing equipment. Being at the forefront of innovative diving technologies not only the company's products but also their production tools have to be state-of-the-art. alchemy decided for the LAP CAD-PRO projection system to optimize lay-up tasks in the production of carbon fiber fins. Thanks to the projection accuracy and the simple operation of the system, the company can now take their composite production to a complete new level.
The 100 percent carbon fiber fins for freediving & spearfishing are alchemy's top product. The design of these high-end products consists of eleven to fifteen carbon fiber layers depending on the model. The entire lay-up process requires maximum precision to guarantee the correct central alignment of each layer. Formerly used manual measurement procedures were very complex. Thus, alchemy utilizes the LAP CAD-PRO projection system to ensure that all dry carbon fiber fabric pieces are stacked in the correct places.
The benefits, above all the accuracy and the digital workflow of the laser projection system, convince alchemy: "We are extremely satisfied with the result," says Dimitrios G. Pantazis, owner and manager of alchemy. "The laser projection system is exactly what we needed to proceed with our constructions to a complete new level. Installation was simple and the accuracy and ease of use exceeded our expectations."
Download the PDF version of the application report and read the full story.