LAP refines line laser portfolio
'XtrAlign' laser family for precise positioning and alignment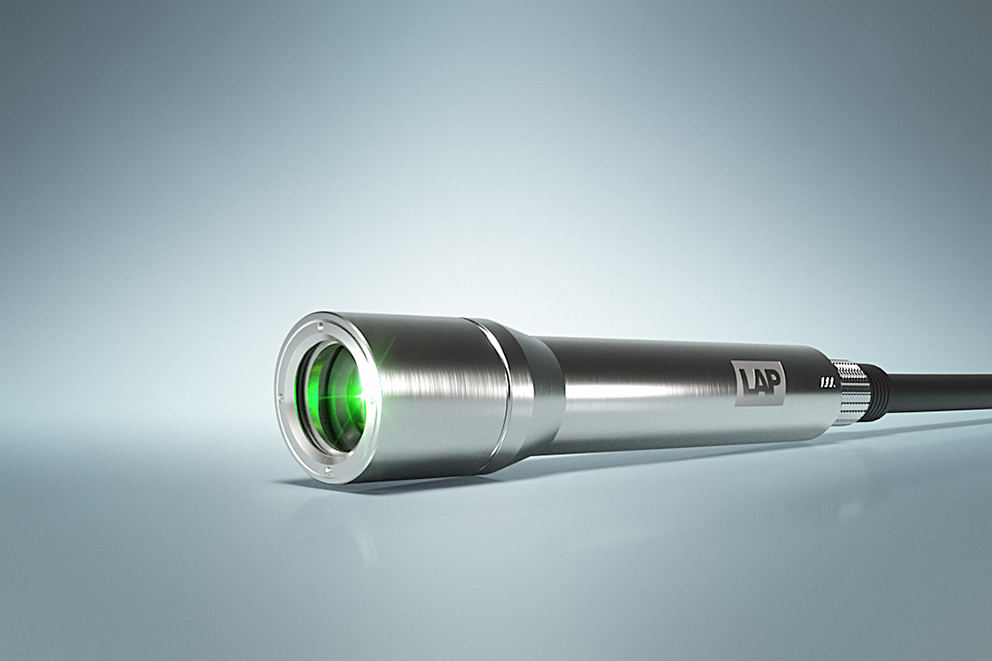 LAP has restructured their line laser portfolio and bundles the line lasers for harsh industrial environments in the XtrAlign family. The new family name and the sharpened profile follow a clear core message: 'Precise, robust, and reliable'. LAP is also bringing some new features to the refined portfolio making the precise positioning and alignment of workpieces even more effective.
"The new name 'XtrAlign' stands for precision, robustness and durability. All these qualities guarantee high process reliability in the harshest industrial environments. By refining our line laser portfolio, we underline our philosophy", states Christoph Kähler, product manager for line lasers at LAP, and explains: "Whether in the wood working industry, in the metal or in the food industries, companies are rightly expecting reliable laser technology that can be flexibly integrated and meets the high quality requirements. They do not want to spend time on replacement or maintenance but rather technology that runs smoothly and also saves time and reduces costs." Lasers of the XtrAlign family are maintenance-free, very long-lasting and easy to integrate. LAP also incorporates some new features, such as adjustable laser power for best visibility.
New feature: Adapt line width to specific tasks
The positioning lasers within the product family are available as model HY with green laser source, as model HD with red laser source and as FD laser. The FD model projects a red line and has a fixed focus. The models HY and HD are supplied as point, line, or cross lasers and can be manually focused. This allows configuration exactly according to the requirements of the application. As a new feature for the HY, the laser power can be adjusted by a 0-4VDC signal. This allows users to adapt the line width to the application according to their specific needs. In addition, the lasers feature a line accuracy of ± 0.05 mm/m. Christoph Kähler adds: "This high degree of accuracy is a key criterion for many of our customers, as they themselves have to ensure the highest quality standards. Thus, LAP places greatest emphasis on proven quality. Only lasers that meet a line straightness of ± 0.05 millimeters per meter leave production."
Certified robustness: Stainless steel housing passes IK10 for impact resistance
This quality standard applies to both the optics and the design: All models feature laser diodes with a long service life of more than 30,000 hours and are extremely robust. The stainless steel housing is protected against dust and water in accordance with IP 67 as well as impact-resistant. "To emphasize the robustness of our product family, the lasers have undergone impact testing according to IEC62262. They fully comply with the highest protection class IK 10.
Durable line laser technology reduces total cost of ownership
"This fact also underlines what satisfied customers are reporting to us: We know from numerous companies that they have been using our line lasers for many, many years without complaint. The feedback from the market is the best acknowledgement for us. Once installed, the lasers work reliably, stably and maintenance-free. This has positive effect on the total cost of ownership (TCO). Not only do the robustness and longevity ensure increased operational safety, but also reduce the overall operating costs for the users," emphasizes the product manager.
Flexible integration into existing machine designs
Due to the intelligent design, the positioning lasers can be easily integrated into existing machine designs. The wide-range power supply, which can handle DC voltage from 12 to 30V, makes integration even more flexible. For secure mounting, a wide range of brackets is available to ensure precise alignment of the lasers.
From the wood working industry to the rubber and food industries
Various industries, such as the wood, steel or stone sectors, may benefit from laser technology: In the steel industry, LAP line lasers are used, for example, to give visual aid in shearing lines for heavy plates. In the wood working industry, the line lasers allow among others the precise display of cutting edges on different saws. This ensures clean cuts with optimum material utilization. Consequently, process reliability is increased while rejects and thus costs are reduced. "Our customers come from a large variety of industries, amongst them companies of the rubber and the food industries. LAP line laser can be flexibly used for the positioning and alignment of different workpieces, materials or components in a wide range of applications. We have by far not covered all possible applications and are therefore always ready to support new customer requirements," explains Christoph Kähler.
Dunja Kandel
Marketing Manager
LAP GmbH Laser Applikationen
Zeppelinstr. 23
21337 Lueneburg