LAP successfully showcased its advanced laser projection systems at the Precast Show 2023
LAP showcased its advanced laser projection systems for process optimization and quality assurance in precast concrete production at the Precast Show, February 23-25 in Ohio, the largest precast concrete trade show in North America. We had the opportunity to connect with industry leaders and potential customers and received positive feedback and inquiries about our products.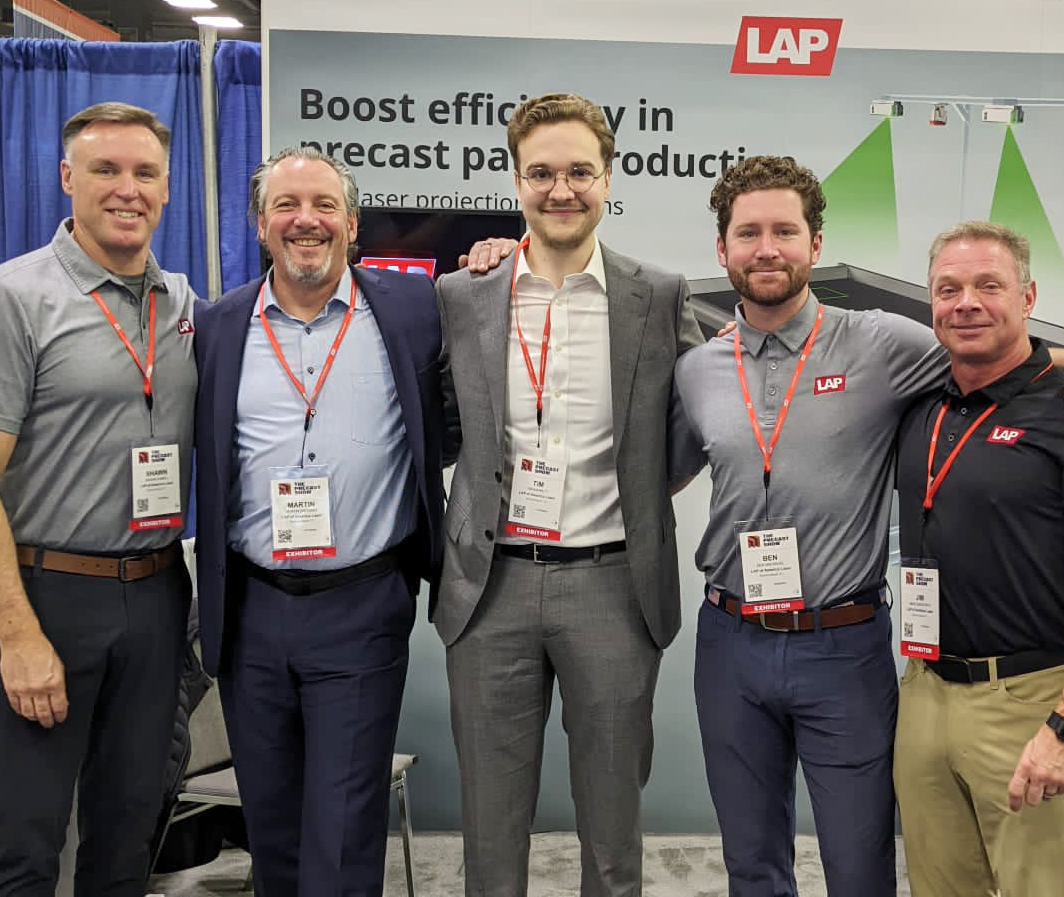 LAP's CAD-PRO laser projection system offers a comprehensive solution for precisely placing elements on pallets and tables, flat beds, or decks used in precast concrete parts production. Its advanced technology allows for precise and flexible display of cut-outs, formwork parts, and mounting elements, resulting in improved quality assurance and optimized production output.
The system utilizes CAD data to project outlines and lines onto work surfaces and workpieces, allowing for a one-to-one scale reproduction of technical drawings. This advanced feature eliminates the need for time-consuming manual measurement. It offers a faster, more flexible, and more precise alternative to traditional aids for measuring and positioning.
LAP collaborates closely with equipment construction companies and software companies in the concrete parts industry to ensure easy integration and implementation into customers' factories.
Martin Dronsek, Head of Business Unit Industry Products at LAP: "I am thrilled with the success of our participation at the Precast Show. Our laser projection systems received great interest and excitement from attendees, who were impressed by our technology's accuracy, speed, and efficiency. The show was a valuable platform to demonstrate our commitment to process optimization and quality assurance in the precast concrete industry. We are excited to build on this momentum and continue to deliver cutting-edge solutions to our customers."
Don't miss out on any updates – Follow us on Linkedin