LAP unveils new corporate design and new website
With its new look, LAP clearly signals its strategic ambition: international growth.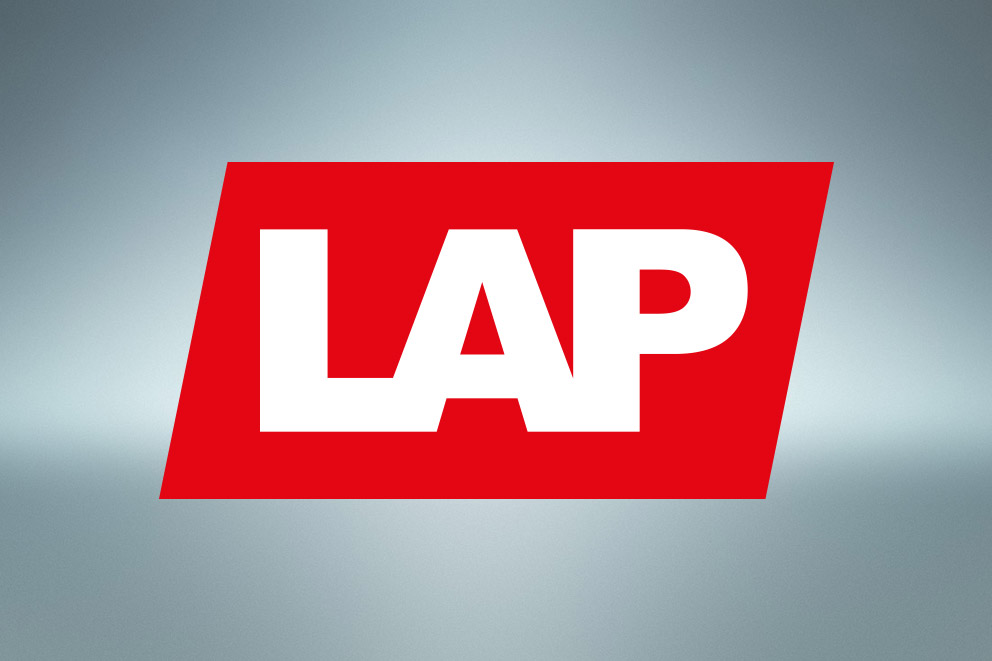 Though the LAP logo remains the distinctive key element, it has undergone evolutionary development and modernization. The color and shape have been retained to guarantee recognizability, but the logo has been simplified, ensuring optimal appearance even in small sizes and on all digital channels. The logo's degree of inclination has been adopted and now appears throughout the corporate design. This additional design element enhances recognition in LAP's digital and print communication an additional.
LAPs corporate design is now brighter and lighter. White provides clarity while red remains the distinctive, emotional color that defines the style. With its reduced and targeted use, the color takes on greater value and connects the entire corporate design.
LAP: Simply Precise
"Simply Precise" concludes what LAP stands for. Uwe Bernhard Wache, CEO of LAP: "We help our customers save costs through quality improvements and increased process efficiency. The investment in our products often pays for itself after only a few months. We know that precision and quality are essential for our customers, and we want our products to be easy to integrate and operate. We thus reduce complexity and our customers can concentrate on their actual core process. This is the true meaning of 'Simply Precise.'"
Focus on customer benefits
With its new website, LAP can address new customers more specifically than before. Individual landing pages highlight the benefits for the respective customer. Navigation alternatives help quickly find the right product or topic. The only change existing customers will notice is convenience and speed: they can find what they're looking for even faster thanks to straightforward menu navigation and a powerful search engine.
The LAP locations as well as the worldwide network of sales and service partners are two of the company's clear competitive advantages, which the new website clearly highlights. Wache says: "We understand our customers, speak their language and are on site. That is what really characterizes us, along with our outstanding products."
Kilian Laybach
Senior Manager Corporate Marketing
LAP GmbH Laser Applikationen
Zeppelinstr. 23
21337 Lüneburg
Germany