Meet LAP at ASTRO 2022
Save some time in your calendars to see us at booth 2966 during ASTRO. Learn more about our phantom-free QA workflow with RadCalc, experience THALES live and in a 3D demo, or learn about our MR-focused radiotherapy products.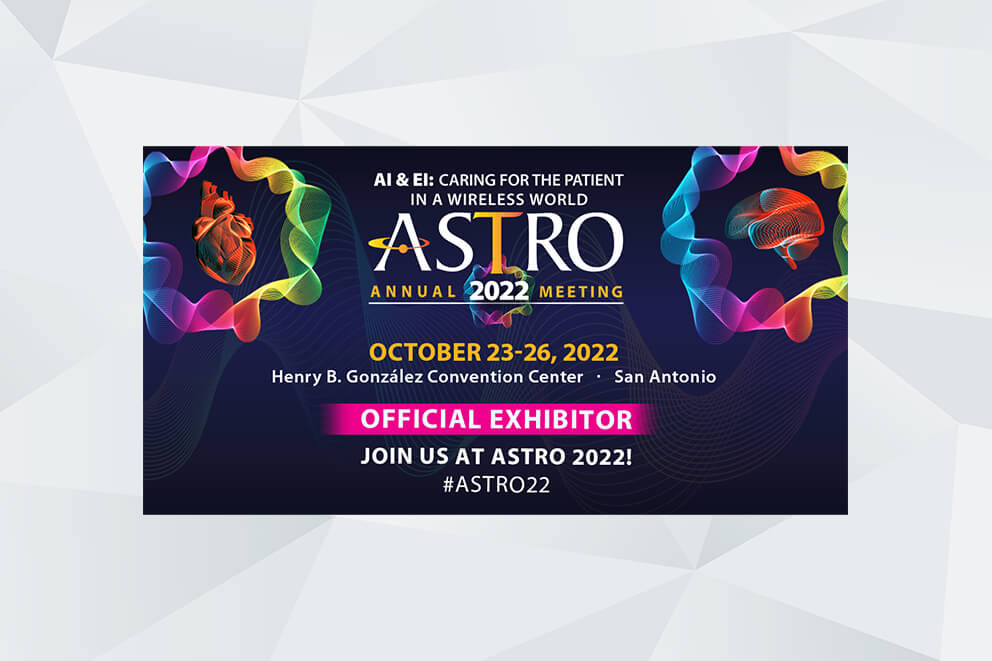 We welcome you to this year's annual American Society for Radiation Oncology (ASTRO) meeting. Join us in San Antonio, Texas, from October 23. – 26. at the Henry B. González Convention Center.
The highlights at a glance
Phantom-free QA workflow with RadCalc
RadCalc is a single software solution for all patient QA. Add confidence to your QA program with 3D volumetric Collapsed Cone and Monte Carlo plan validation and a phantom-free 3D EPID solution for pre-treatment and in-vivo fractional delivered dose QA. Get your demo at our booth and experience the software for yourself.

Acceptance, commissioning, and QA of MRIdian®, Halcyon®, and Ethos™ with THALES 3D water phantoms
At our booth, you will learn more about THALES 3D SCANNER and THALES 3D MR SCANNER and their benefits, like substantial time savings and automation. Experience the THALES software during a demo, or take the opportunity to ask our experts about details.

MR-focused radiotherapy
Are you familiar with LAP's portfolio for MR-focused radiotherapy? If not, visit our booth to learn more about our comprehensive suite for your MR-LINAC or MR-Simulator.

In-booth talks
What is better than listening to the user experience? Join us for several talks at our booth.
Contact us to schedule your appointment at our booth #2966! You can't make it to San Antonio and would like to schedule a virtual demo? Please contact us as well to set up an appointment.
For more information about ASTRO's annual meeting, visit the official meeting website.
Never miss any updates - follow us on LinkedIn