"Place & Start" with camera-aided laser projection
LAP presents flexible applications of the DTEC-PRO camera system at the JEC World 2019 international composites trade show in Paris (hall 5, booth F5)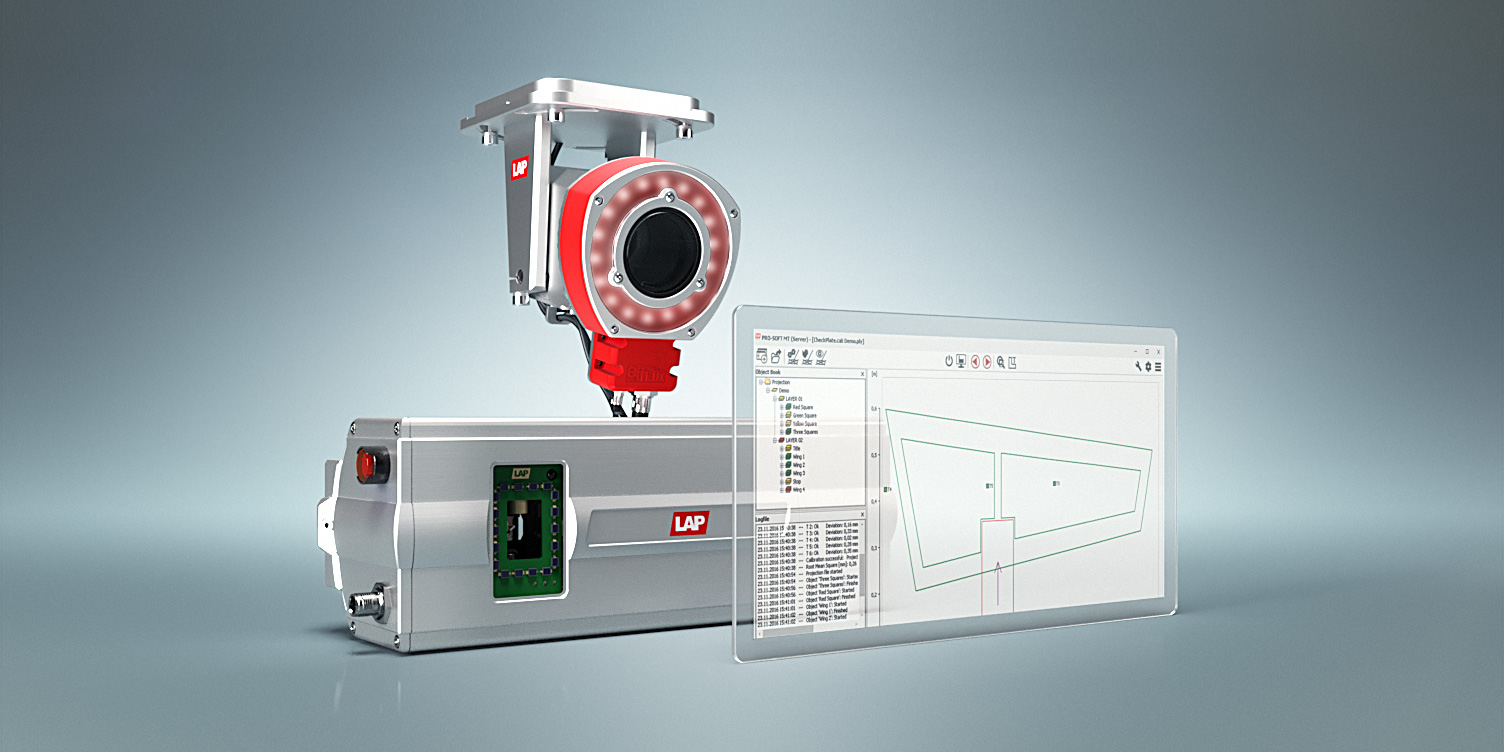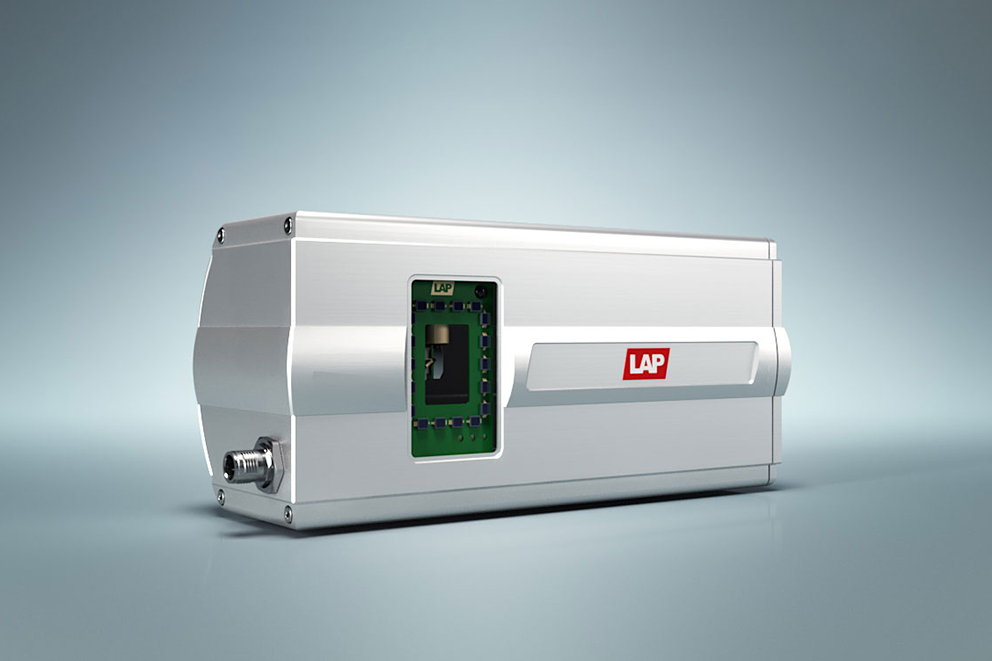 At JEC World LAP is showing how laser-based composite manufacture in the aviation, automotive and other industries can be faster, safer and more flexible with the modular DTEC-PRO camera system. Booth visitors can experience and test the camera function together with the LAP laser projection system in person.
Calibrate in seconds? You certainly can with the DTEC-PRO camera system. LAP is demonstrating live how it reduces the calibration time for the proven CAD-PRO laser from minutes to seconds. With a combination of ring flash and infrared camera, DTEC-PRO detects reflective targets and sends their position to the PRO-SOFT software. Workpieces known to the system are identified and automatically calibrated for a substantially faster process in manual composite layup.
Precise laser projections in seconds
LAP is also showing how companies with mobile applications can benefit from the system's flexibility. DTEC-PRO can detect position changes and correct the laser projection in seconds. Regardless of whether the workpiece or the camera are moved, the laser projection is immediately shifted into the correct position. Matthias Lange, product manager for CAD-PRO laser projection systems at LAP:
"The modular system concept shows its key benefit here. In addition to stationary mounting over workpieces, the DTEC-PRO camera system can also be used in mobile applications, like on a stand's support arm. This makes the IR camera system also ideal for positioning in tight spaces, like interior work in the aviation and automotive industries. Connect the system, start it, project."
Compact laser projector for any workspace
The CAD-PRO compact laser projector's slim dimensions are a real boon where space is tight and projection distances are short. Compared to the CAD-PRO, the projector has no fan and is a space-saving lightweight. With dimensions of just 24 x 11 x 11 centimeters, the CAD-PRO compact fits in almost any workspace without problems. The low 2.8 kilo weight allows simple, comfortable one-handed mounting, including on the stand's support arm.
Instantly ready through software update
The user-friendly PRO-SOFT control software supports the "Place & Start" approach: the DTEC-PRO camera function is supported by all current and future PRO-SOFT 5.1 software versions. For existing installations with LAP laser projectors, users can continue to use the interface they are familiar with. A software update is all that is required. After brief instruction, the operator team is ready to start.
Dunja Kandel
Marketing Manager
LAP GmbH Laser Applikationen
Zeppelinstr. 23
21337 Lueneburg