Successful Cycling Sunday at Hamburg Cyclassics
LAP participated at the "Hamburg Cyclassics", strengthening team spirit with sunny bicycle rides and races.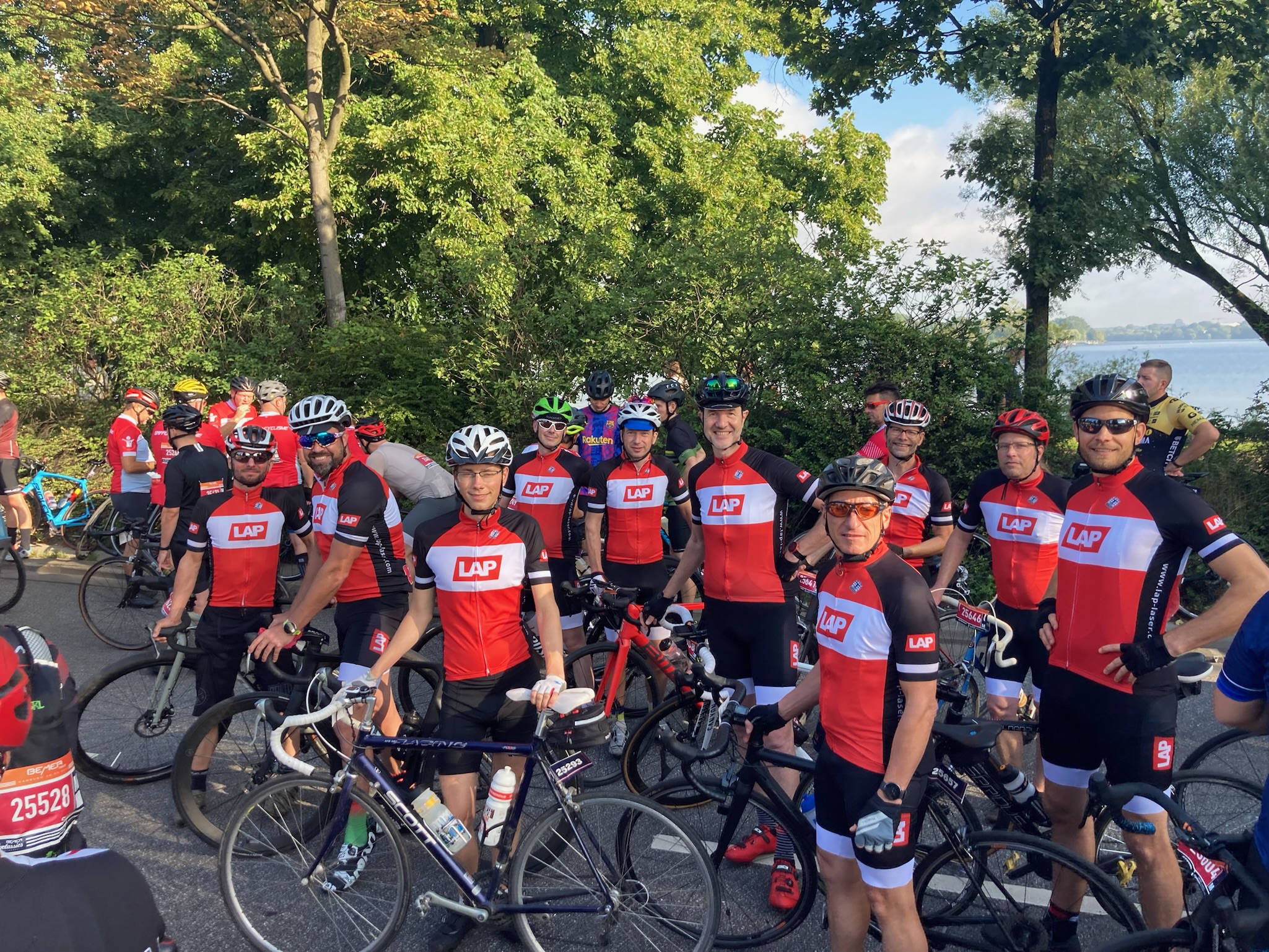 What a great way to kickstart a Sunday – meeting for Hamburg Cyclassics at 6:30 a.m.! This annual tradition unites LAP colleagues pursuing a shared passion for bicycle rides and races.
Once again, we took advantage of the opportunity to engage in this sporty event. The LAP cycling team came together for the 60 km (37 miles) and 100 km (62 miles) races. For the LAP team, it was a day fueled by much fun and team spirit.
From seasoned cyclists to enthusiastic newcomers, participants of all backgrounds embraced the challenge and crossed the finish line. Post-race, our gathering area buzzed with vibrant stories as we swapped accounts of the race's twists and turns over some (non-alcoholic) refreshments.
A resounding applause goes out to every individual who played a part in the triumph of this event, both on and off the track.
The LAP is looking forward to take the next challenging bicycle races.