Creating efficiency with laser projection for steel fabrication
Join our live webinar on Tuesday, March 30, at 10 a.m. EDT and register now for free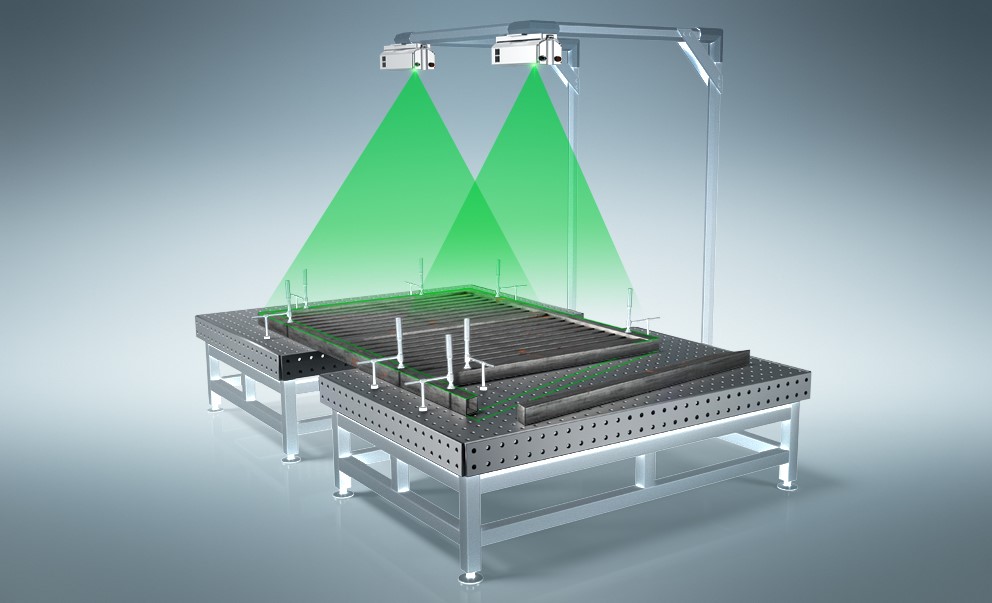 LAP will explain how steel fabrication part placement can increase production efficiency and quality by adding laser projection systems. Learn firsthand how laser projectors are used at the workstations for the fast and accurate layout, assembly and joining of steelwork components by eliminating the need for manual marking and measuring. We will also give practical demonstrations of our CAD-PRO laser projection system's functionalities.
The webinar is directed towards structural steel fabricators, structural engineers, consultants, and other professionals in the steel construction industry. Register now for our webinar with Ben Van Nevel (USA) and Stefan Mahnke (Germany), sales managers for CAD-PRO laser projection systems at LAP.

Main topics
Accelerate placement of steel parts for handrails, stairs, steel fences, jigs and trusses for structures etc.
Mark the positions of all elements as well as joining and welding points with laser outlines.
Live demo: how laser projection based on digital CAD-data with CAD-PRO laser projectors works
How to easily manage all projection steps with the PRO-SOFT operating software
Date and registration
Tuesday, March 30, 10 a.m. EDT
Register here
Unable to attend the live webinar? Please register anyway. The webinar will be recorded and available to view at your convenience. Attendance is free of charge.
The presenters
Ben Van Nevel (USA) is sales manager for CAD-PRO laser projection systems in the North American market at LAP. Stefan Mahnke (Germany) is responsible for sales in the EMEA region and specialist for Eastern Europe. Both presenters bring a wealth of knowledge from the construction industries.
Last but not least
By attending this webinar, you qualify for a 10% discount on your next order from LAP (services excluded). This promotion is valid for new orders that are concluded before 30.6.2021. When ordering, please specify the QR code inside the webinar. The discount is valid once for the company where the webinar participant is employed and is not transferable.
Follow us also on LinkedIn LAP Laser Projection!
Dunja Kandel
Marketing Manager
LAP GmbH Laser Applikationen
Zeppelinstr. 23
21337 Lueneburg