Flexible composite production in the Smart Factory
How laser projection and camera system support composite manufacturing 4.0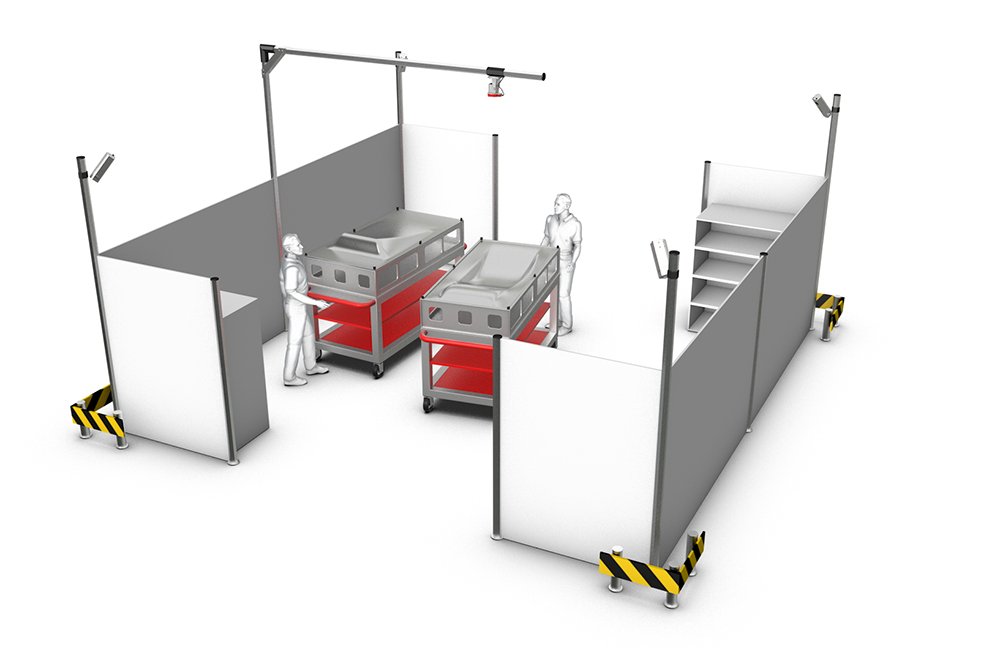 Standardized manufacturing cells for manual composite manufacturing can play an important role in the smart factory. In the spirit of Industry 4.0, these cells support efficiency and process reliability in the laser-assisted manual production of composite parts under ergonomically positive working conditions. Furthermore, manufacturing cells provide flexibility and versatility together with high efficiency.
The smart factory based on Industry 4.0 solutions, such as the manufacturing cell described below, provides the required level of flexibility and adaptability together with higher efficiency for the composite manufacturing of the future. The basis for this is formed by standardized manufacturing cells with projection lasers and an integrated camera system. The manufacturing cells support manual activities, whereby each cell can be used for several work steps and pieces of manufacturing equipment. Existing laser projection systems can be transformed into manufacturing cells of this type within just a few days, at reasonable expense. In terms of adaptability, the manufacturing cell can support lay-up processes as well as the assembly of composite parts.
Read the full article by: Dipl.-Ing. Ralf Müller-Polyzou, Head of Product Management, Marketing and Business Development, LAP GmbH Laser Applikationen; Prof. Dr. rer. nat. Prof. h.c. Anthimos Georgiadis, Professor for "Measurement and intelligent Systems" Leuphana University of Lüneburg
The article has been published in JEC composites magazine / N°119 March 2018.
Copyright © 1996-2018 JEC Group. All rights reserved.
Pictures: LAP GmbH, Eric Shambroom Photography