New LAP Laser Systems for MR in RT
Successful Kick-off at ESTRO 2017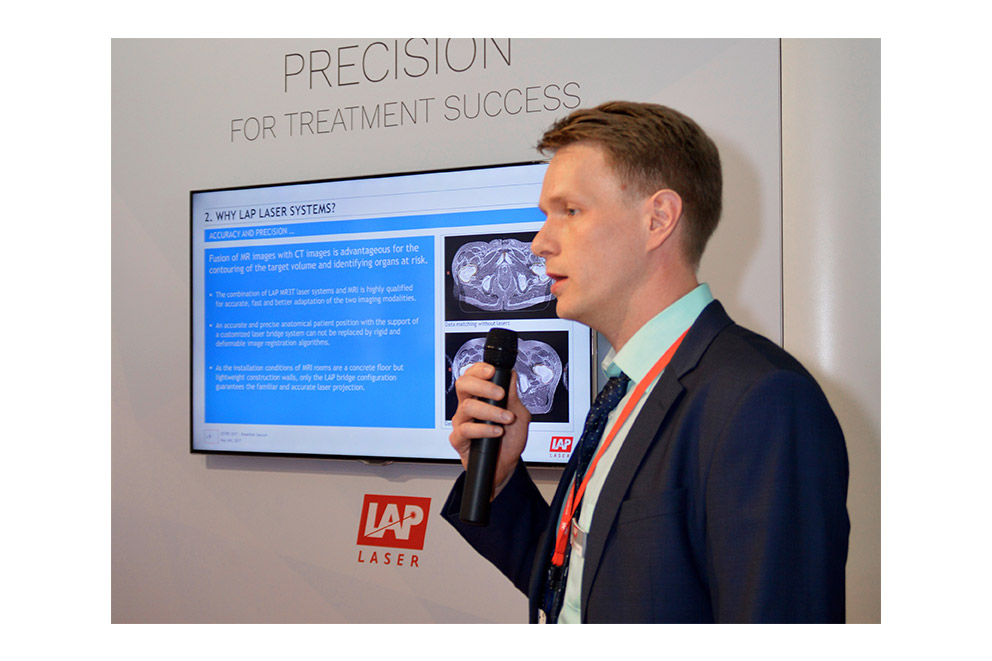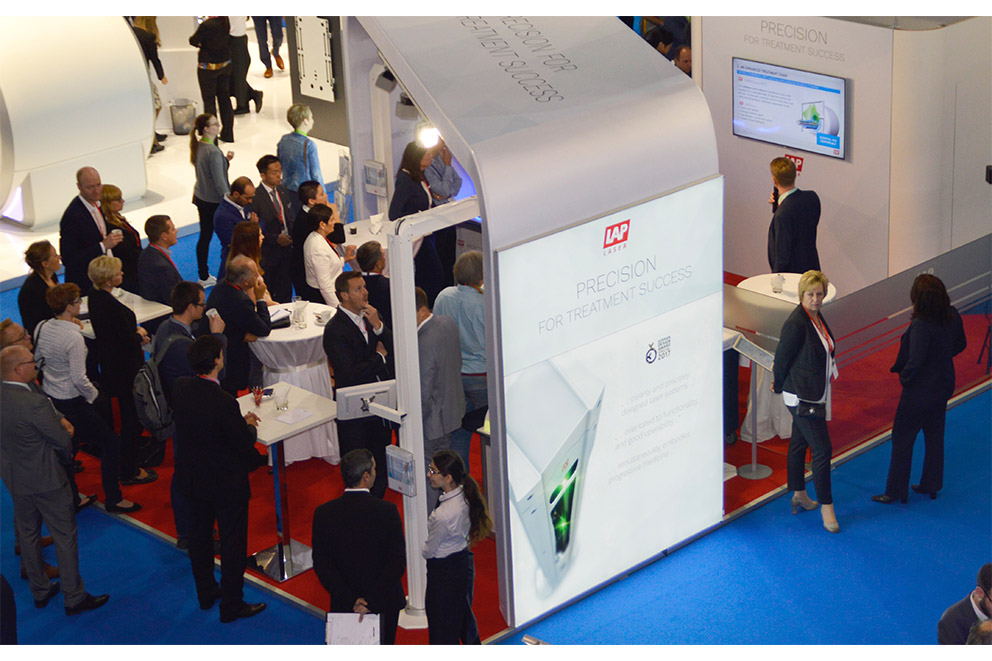 The characteristic features of LAP laser systems are sophisticated technology, quality and design for more than 30 years. This level of excellence has made us the global market leader for patient alignment in radiotherapy. With our dedicated technology for MRI we are setting standards with the world's only certified MR conditional laser systems.
At ESTRO 36 in Vienna LAP showcased the next generation of DORADOnova MR3T laser system including CARINAnav laser control for patient alignment at MRI with the same laser arrangement as DORADOnova for CT. Furthermore the new APOLLO MR3T bridge with fixed cross-hair lasers as an alternative choice for MR in RT was presented to the public for the first time.
During a breakfast session Dr. Steffen Lissner, Product Manager at LAP, presented the two new laser systems to ESTRO participants and invited LAP distributors. He illustrated the necessity of precise and reproducible patient positioning on both imaging modalities, CT and MRI, for accurate image fusion.
After his presentation we discussed opportunities and product features with our guests accompanied with a corporate breakfast buffet at our booth. Great atmosphere, interesting meetings and a business dinner in the evening completed LAP's successful first of four exhibition days in Vienna.
Thomas Armbruster
Marketing Manager
LAP GmbH Laser Applikationen
Zeppelinstr. 23
21337 Lueneburg