RadCalc version 7.2.2 raises the bar for automation
With the release of RadExport v1.0 for automation of Eclipse workflows and single click EPID dose calculations. Learn more about the release providing 3D MonteCarlo for TomoTherapy calculations and enhanced intelligent automation.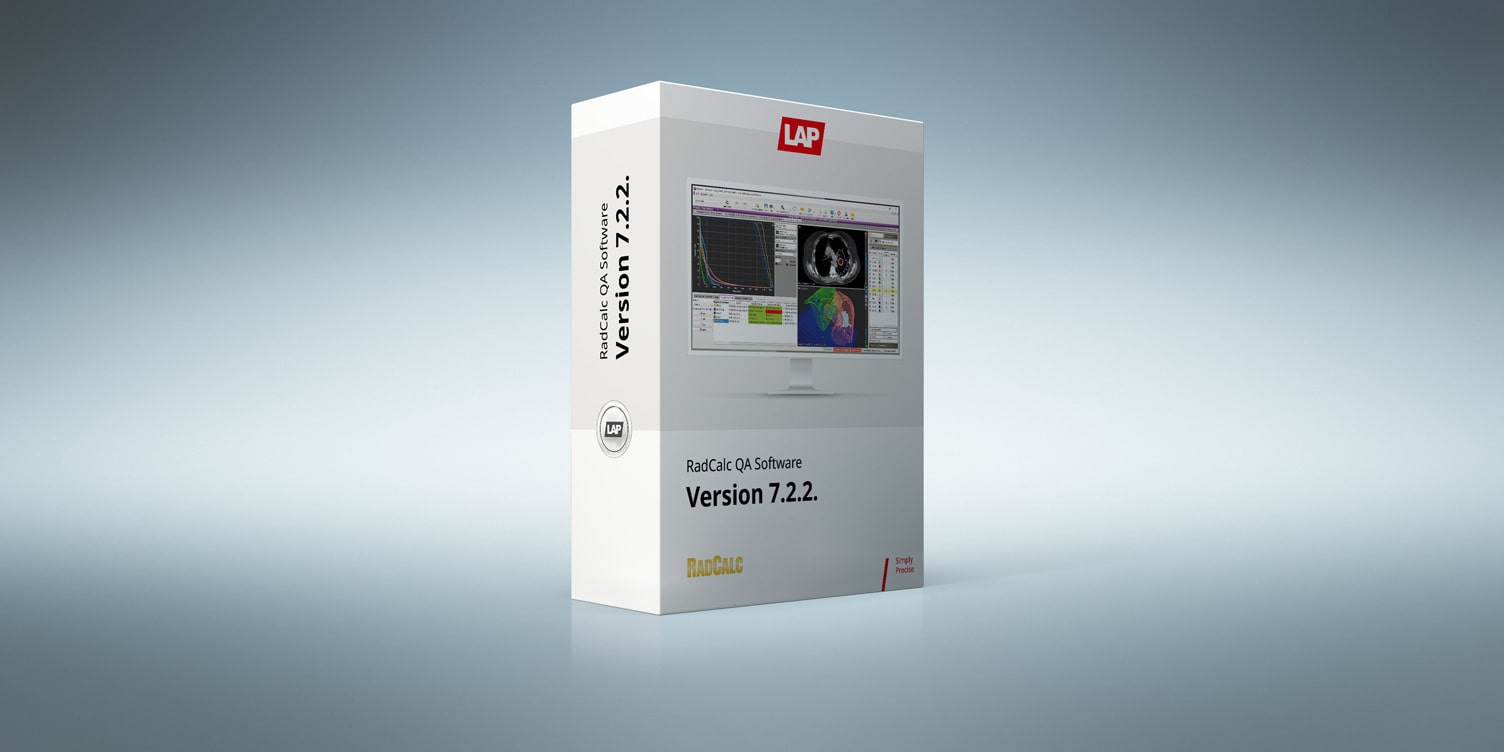 This new RadCalc QA software release includes new workflow features for intelligent automation, 3D Monte Carlo for TomoTherapy and a technical preview of what is to come in the next release. Register now for the webinar with Product Manager Carlos Bohorquez:
7 p.m. BST/2 p.m. EDT on 21 April 2022

Register here
Eclipse TPS users will be pleased to learn that a new Varian ESAPI script was developed that allows one click dose analysis and RadCalc report upload into ARIA. Users will be able to review and import RadCalc computation results without ever having to leave the Eclipse environment.
For our EPID Dosimetry customers, reconstructing the true composite of the delivered treatment is now a single click process. This is made possible with the addition of our Treatment Performance Profiles, which also allow defining multiple physical machines to a single beam model!
3D Monte Carlo for TomoTherapy
The current release adds a new dimension to TomoTherapy calculations introducing 3D Monte Carlo dose volume verification. RadCalc's Monte Carlo algorithm offers benefits in the dose volume calculation for small heterogeneous cases, as well as highly modulated plans with large dose gradients where sparing normal healthy tissues can be more critical. Clinically relevant deviations within the entire patient volume are identified thus increasing patient safety and plan quality by enhancing the user's ability to verify complicated treatment plans more accurately. With this new 3D functionality users will now be able to take advantage of the intelligent automation with RadCalcAIR (Automated Import and Report) that users have enjoyed with other treatment modalities for many years.
A sneak preview of what's to come
RadCalc 7.2.2 already lays the foundation for an exciting new development. The image analysis layout was modified to follow the same pattern as the 3D dose analysis. Here you can look at the technical preview of our upcoming feature for the treatment performance of your patient throughout the entire workflow. MLC log files can now be used to generate a 3D dose volume and can subsequently be compared to the treatment planning system. This upcoming feature will provide a full set of tools for true end to end patient QA making sure patients are treated with the best available quality.