Marking the origin of ordinates with laser points
Check the reference of the machining coordinates before starting the process.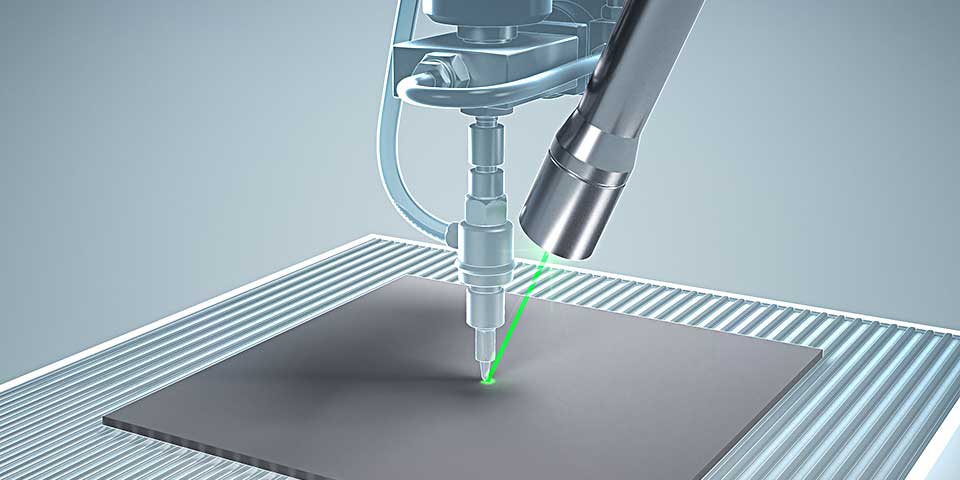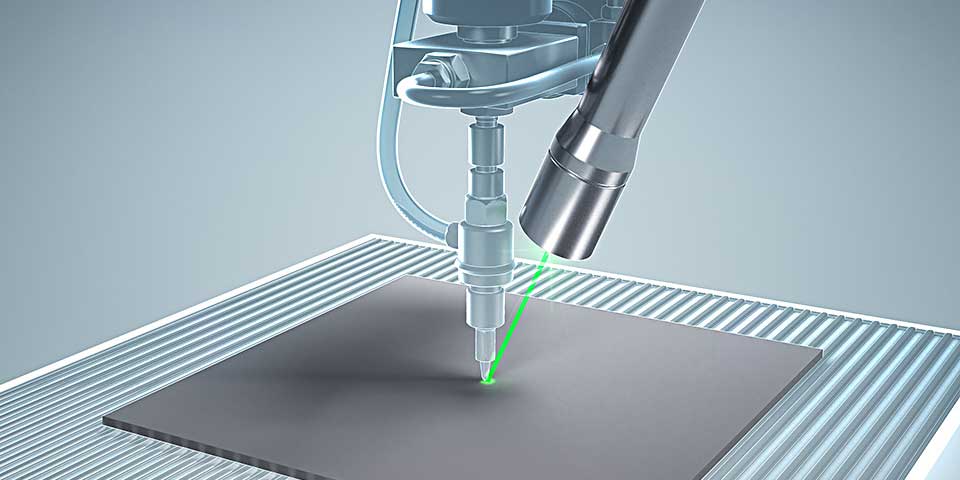 2D cutting plotters need a reference on the material that has to be cut. A point laser with a known, fix offset to the cutting tool helps you to check if the material you want to cut is placed correctly respectively if the cutting head starts at the right position.