More quality and flexibility in tire manufacture
At the Tire Technology Expo in Hanover (Feb. 25-27, booth 2040) LAP is showing its SERVOLASER Xpert laser systems for quality assurance in tire production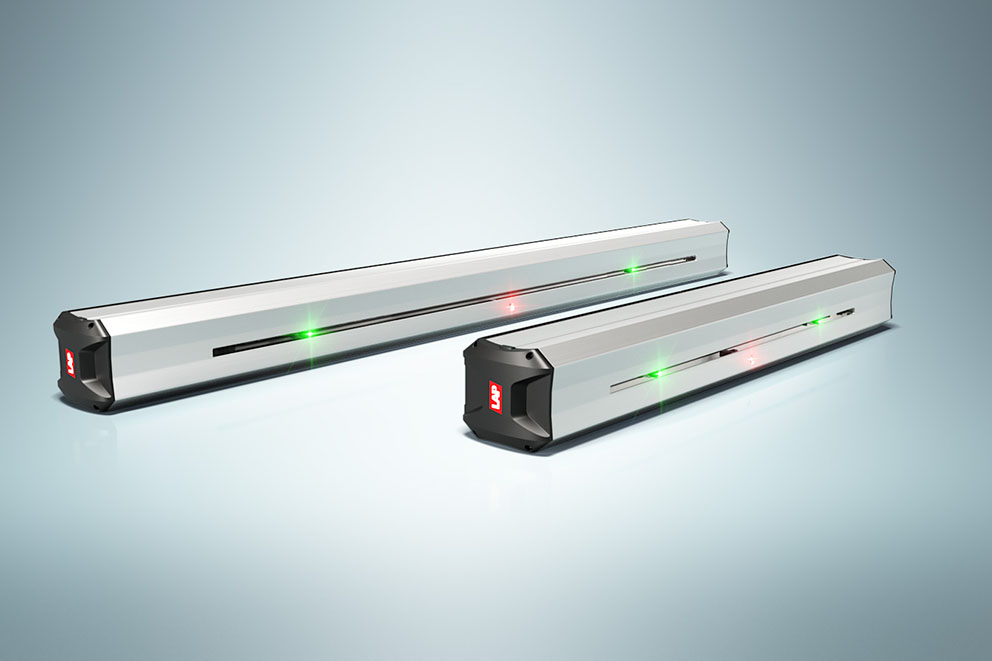 Rising quality demands, increasing numbers of tire types, and smaller lot quantities - to meet the rigorous production requirements in the tire-building process, LAP provides movable laser systems that offer the highest precision and flexibility for any need. SERVOLASER Xpert systems are designed for almost any machine type and every tire category, from passenger car to off-the-road (OTR) tires.
Precise adherence to production specifications at the tire-building machine
Quality requirements in tire production continue to rise. "Visual control systems are essential for ensuring the safety and quality of newly manufactured tires. With our laser positioning systems, we support tire manufacturers in this exacting quality process. Our SERVOLASERs are an indispensable part of the tire-building machine and often the only way to assure the required level of precision," explains Christoph Kähler, product manager for line lasers and SERVOLASERs at LAP.

Quality assurance through laser positioning systems
The +/-0.18 mm projection accuracy of the SERVOLASER Xpert at a one-meter projection range is currently unmatched. The dimmable modules allow projection of very fine laser lines less than 1 millimeter in width. Two parallel laser lines show the exact target positions of the individual tire layers on the tire-building drum. Green laser diodes ensure especially good visibility on the black tire material. This visual control aid lets the operator immediately tell whether the layers are applied in the exact positions and make any necessary corrections, thus minimizing errors, boosting process reliability, and avoiding rejects.
Reacting flexibly to any change in formulation
With the increasing variety of tire types, manufacturers must also be in a position to react flexibly to market demands and quickly reconfigure their machines. "More and more widely varying tires are being built on a single machine," says Christoph Kähler. "With the SERVOLASER systems, we offer the flexibility to match. PLC-controlled laser positioning not only ensures the highest precision, but also lets the manufacturer react flexibly to any change in tire formulation. Small lot sizes, as in the premium segment, can also be made to the required quality right from the first tire."
Laser systems for every tire segment
The SERVOLASER Xpert family from LAP offers the right model for every requirement. These positioning systems are available in seven different versions, with laser-diode moving ranges from 600 to 2600 millimeters. "Our laser positioning systems cover every tire segment, from the SERVOLASER XS for passenger cars, to SUVs and EVs, to the XXL model for heavy industrial utility vehicles. They support the most commonly used interfaces worldwide. As a result, our positioning lasers can be integrated in, or retrofitted to, almost any type of tire-building machine."
For more information, watch the video: "SERVOLASER systems for tire building at Pirelli."
Dunja Kandel
Marketing Manager
LAP GmbH Laser Applikationen
Zeppelinstr. 23
21337 Lueneburg